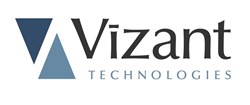 Chadds Ford, PA (PRWEB) February 10, 2014
Vizant Technologies ("Vizant"), the nation's only independent consultancy and advisory firm in the payments industry, announced today that PinnacleHealth Systems has engaged the Chadds Ford-based company to provide expertise and industry leading advice in the area of financial payments, from best practices to cost efficiency. The goal of the partnership is to reduce the health care provider's multitude of costs associated with the acceptance of financial payments.
Vizant provides highly specialized proprietary advisory and consultation services focused on the very complex and ever changing area of treasury operations and financial payments.Vizant's expertise in maximizing financial payment cost efficiency aligns perfectly with the many challenges that medical providers are currently faced with, including revenue pressures, decreasing insurance reimbursements and increasing costs. Vizant utilizes sophisticated analytical processes, unparalleled industry expertise and knowledge, proprietary metrics, and multiple U.S. patents collectively gathered from years of experience and thousands of successful client engagements.
A community-based, physician-led health care system serving Harrisburg, Pennsylvania, PinnacleHealth operates five primary care facilities as well as a network of family practice and urgent care centers, managed care entities, home health-care, hospice, and an array of other healthcare services, which generate over $500 million in revenue. Since its establishment in 1996, PinnacleHealth has grown to a multi-county system with more than 800 primary care physicians supported by more than 4,000 skilled nurses and technicians.
Two of PinnacleHealth's largest facilities, Harrisburg Hospital and Polyclinic Medical Center are teaching hospitals with a combined count of 884 inpatient beds, over 35,100 inpatient admissions and 235,000 outpatient visits per year. There are also over 5,000 deliveries and 60,000 emergency room visits annually, making the system one of the largest urban clinical institutions in the nation. As of 2013, PinnacleHealth was the seventh largest employer in the Harrisburg area.
About Vizant Technologies
Vizant Technologies is a premier and specialty payments industry consultancy and advisory firm whose mission is to assist organizations in attaining maximum cost efficiency and the associated reduction of the many costs associated with the acceptance of financial payments, particularly payment cards. In an industry that is highly complex and ever changing, Vizant provides forward-thinking industry perspective and identifies best practices to ensure that every payment transaction secures the lowest possible cost. Vizant provides actionable recommendations and solutions in a unique "results-based" business model that is unlike any other professional services firm. The firm is only compensated if and when it delivers cost reduction solutions to its clients. Vizant is independent of any other payments industry party and can be relied upon for unbiased advice and advocacy. Vizant serves both B2B and B2C clients across all market and industry sectors, ranging in size from $5 million to $20 billion in payment transaction volume. Vizant currently has offices in Pennsylvania, Washington, Toronto and London.