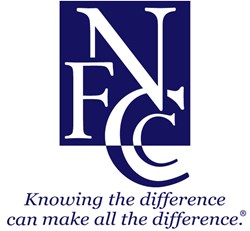 Job losses, significant medical issues, unplanned early retirement, and overwhelming debt are more than any family normally contends with.
Washington, DC (PRWEB) February 10, 2014
When Wendall Ramage was diagnosed with stage four cancer, he went on a spending spree. He's the first to admit that he felt as though he deserved it, as his resentment toward the diagnosis was overwhelming. Fifty thousand dollars later, he realized that if he died, he would be leaving the debt to his wife to repay. That wake-up call began a journey which resulted in Wendall and Linda Ramage being honored as the 2013 National Foundation for Credit Counseling (NFCC) Professional Achievement and Counseling Excellence Clients of the Year.
Facing an enormous financial challenge, Wendall loved his wife of 49 years too much to leave her in financial distress. Their love story had already enjoyed too many happy chapters to not have a happy ending. A former educator, Wendall shared that he will always remember carrying his lunch to school where his students would steal it just to read the love note that Linda included each and every day for a decade.
They had long ago made a commitment to each other, and were now making another: pay off their debt. Their initial plan was to remit $100 above the minimum payment on each of their nine credit cards. They soon realized that strategy could take much longer than they thought, longer than Wendall might have. With retirement around the corner for both of them, they were also facing a significant reduction in income. Reviewing all alternatives, they determined that bankruptcy was not personally an option. That's when they found NFCC member agency Consumer Credit Counseling Service (CCCS) of Middle Georgia.
The new budget and repayment plan that Nicole Caldwell, the financial professional they worked with at CCCS of Middle Georgia, constructed for them provided the relief they were seeking. The Ramages faithfully made their debt management plan payments until life threw them a double curve. The private school where Linda had taught for 32 years closed, and Wendall's health forced him to retire even earlier than they anticipated. It was back to the drawing board. Remaining steadfast, they further adjusted their lifestyle while Caldwell reworked their plan to a level their reduced income could support.
With just six months remaining until more than $50,000 in credit card debt was repaid, Linda was diagnosed with Alzheimer's disease. One more obstacle, but they knew they were too close to the finish line to quit. With "paid in full" stamped across their nine credit card statements, Wendall and Linda are now enjoying their retirement debt free.
"I cannot adequately express the level of esteem I hold for the Ramages," said Pat Boisclair, CCCS of Middle Georgia President and CEO. "Job losses, significant medical issues, unplanned early retirement, and overwhelming debt are more than any family normally contends with. But it seemed to have only challenged and strengthened Wendell and Linda. With the help of their counselor, Nicole Caldwell, they were able to climb through the clutter, set their goals and priorities, and reach their objective. It's a wonderful accomplishment to achieve financial stability allowing them to deal with their other significant issues without that distraction. We certainly congratulate them on a job well done."
The Ramages prove that there can be solutions to financial problems that seem insurmountable. For answers to your financial concerns, reach out to an NFCC member agency and inquire about the Sharpen Your Financial Focus program which offers three steps to financial freedom. To be automatically connected to the agency closest to you, dial (855) 374-2773, or to learn more about the program online, visit http://www.SharpenToday.org or http://www.agudicehoy.com.
###
The National Foundation for Credit Counseling (NFCC), founded in 1951, is the nation's largest and longest serving national nonprofit credit counseling organization. The NFCC's mission is to promote the national agenda for financially responsible behavior, and build capacity for its members to deliver the highest-quality financial education and counseling services. NFCC Members annually help millions of consumers through more than 600 community-based offices nationwide. For free and affordable confidential advice through a reputable NFCC Member, call (800) 388-2227, (en Español (800) 682-9832) or visit http://www.nfcc.org. Visit us on Facebook: http://www.facebook.com/NFCCDebtAdvice, on Twitter: twitter.com/NFCCDebtAdvice, on YouTube: http://www.YouTube.com/NFCC09 and our blog: http://financialeducation.nfcc.org/.