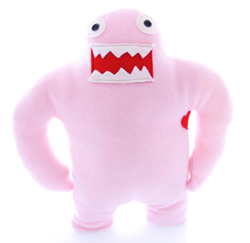 Indy Plush's core values include strong eco-friendly rules of "reduce, re-use and recycle."
Los Angeles, CA; Marina Del Rey, CA (PRWEB) February 08, 2014
Fisherman's Village is a waterfront-mall, commercial boat anchorage and tourist attraction located in the world's largest man-made small boat harbor just north of LAX, south of Venice and within the City of Los Angeles. The New England style village comprises of four brightly painted wooden buildings, a promenade, restaurants and boat docs.
Indy Plush's show room is in E-10 and E-11 on the waterfront.
The site was selected for a variety of reasons. The "atelier" is large enough to design, craft and display all their collections. Indy Plush's core values include strong Eco-friendly rules of "reduce, re-use and recycle." To accomplish this, the owners found a place close to their homes and children's schools (about two miles). They also wanted a location with natural light and minimal requirements for heating and air conditioning (building relies on the ocean breezes for cooling). Fisherman's Village is one of a few original structures left in Marina Del Rey and it serves as an excellent backdrop for Indy Plush's whimsical Sea Life collection and zippered-sweatshirt-hoodies.
The partners "decorated" the showroom with their signature vintage "fruit crates" from the San Joaquin Valley, artificial grass made from recycled rubber tires, and vintage suitcases and storage boxes. The feel is urban-eco-chic.
For more information, visit our Facebook page or http://www.indyplush.com website, call 310-902-1651 or pj(at)indyplush(dot)com.