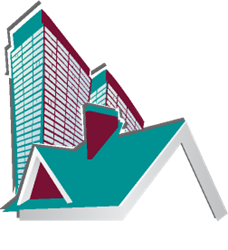 A Valentine's Day look at ten of the most romantic homes in the world
Pompano Beach, FL (PRWEB) February 10, 2014
TopTenRealEstateDeals.com presents a Valentines Day look at ten of the most romantic homes in the world. These are the mansions of celebrities and romantics, estates where kings and presidents have vacationed, island hideaways, and fabulous homes where some of Hollywood's most romantic movies were filmed. All of the homes are currently for sale.
"John & Jackie Kennedy's Honeymoon Mansion"
John and Jackie Kennedy were elegant, rich and the closest thing to a royal couple America has ever had. When they married in 1953, they stayed in one of the most beautiful homes in the world for their honeymoon.
The 1920's era Beverly House is huge at over 50,000 square feet in a blend of Spanish and Italian style and a fabulous history. Originally built for Union Bank & Trust executive Milton Getz, this is the home that actress Marion Davies bought in 1946 for her longtime partner, William Randolph Hearst, and where they lived until his death in 1951. When Jack and Jackie stayed here, they watched their first movie together as a married couple in the mansion's theater - a Hearst-produced film from the 1920s.
This exquisite home and its gardens have been the backdrop for scenes in "The Godfather," "The Bodyguard," "Topaz," "Into The Night" and "Fletch." The estate includes 29 bedrooms, 40 bathrooms, two guest houses and a separate apartment. Total privacy on almost four acres and only three blocks from Sunset Boulevard, the star studded Beverly House can now be leased at $600,000 per month or for sale at $115 million.
"Suzanne Somers' Sensual Sensation"
One of Hollywood's longest and best romances has been the union of Suzanne Somers and Alan Hamel. In a recent interview on "The Talk," Suzanne said that even after 36 years of marriage, they still take time for romance every day. Their dreamy Palm Springs home might have something to do with it.
Modeled after L'oustau De Baumaniere in France, Suzanne's compound is pure romantic sophistication surrounded by ultimate privacy. On 73 acres and set into the side of a craggy mountainside above the valley in Mesa Canyon, the couple has combined their love of nature and elegance by bringing out the best in both with their use of contrast. Imagine crystal chandeliers twinkling against natural rock and reclaimed wood . . . Rough against smooth, soft against hard . . . All in perfect balance. To add even more intrigue, access is via a private cable car, a golf cart or a hillside of stone steps - but no cars. There are five buildings to explore with 10,000 square feet of pavilions, an outdoor amphitheater with dance floor that seats 50, pool, spa, hiking trails and natural waterfall that spills musically down the hillside.
Suzanne Somers and Alan Hamel have listed their ultra romantic, private Palm Springs retreat, asking $14.5 million. Was first listed in 2008 at $35 million.
"King Edward's Love Nest"
On the shores of Lake Michigan, just north of Chicago, is a mansion so grand that it once hosted the former King of England. Edward VIII was the English king who gave up the British throne in 1936 to be with the American divorcee Wallis Simpson - the woman he loved. Edward and Wallis were guests here in 1939 for several months and slept in a bedroom on the home's second floor. Their bedroom looked out over a fountain court enclosed by ivy-covered brick and limestone walls.
In 1917, as war raged in Europe, Chicago's wealthy elite were still enjoying the bounty of the Golden Age. These families produced landmark American companies and many of the goods that we still buy one hundred years later. They also built fabulous mansions with a level of craftsmanship that is almost impossible to duplicate today.
Such was the case of two important families, John G. Shedd, chairman of Marshall Field & Co. and donator of the Shedd Aquarium to Chicago, and the Schweppe family, heir to the carbonated beverage company. Since families of great fortune usually married into other families of great wealth, the marriage of Laura Shedd and Charles H. Schweppe seemed made in high society heaven. John Shedd gave his daughter this magnificent estate as a wedding present. Today, it is still considered to be one of Chicago's most important homes.
The grand 24,500 square foot English Renaissance mansion sits on 5.3 landscaped private acres overlooking Lake Michigan with approximately 400 feet of beachfront. The 10 bedroom, 16 bath interior has 11 fireplaces, library, family-game room, elevator, sauna, leaded glass windows, and hand-carved limestone stairs and fountains. The exterior is graced with balconies, terraces and gardens with lake views. Asking price is $12 million, reduced from $20 million.
"Mel Gibson's Romantic Island Retreat"
There's no denying Mel Gibson's passion. Masculine and sexy, he exudes passion in everything he touches be it acting, producing, arguing or picking sublime real estate. Just looking at the properties he has collected over the years, each is more beautiful, earthy and romantic than the one before it, clearly portraying his deep, if most times hidden, sensitivity. Mel's 500-acre oceanfront jungle retreat has you expecting the sounds of native drumbeats at any moment and is a perfect lover's hideaway.
Mel Gibson originally put his tropical acreage on the market in 2010 for $35 million, but has recently re-listed it at $29.75 million. There are three homes in the compound with each of the smaller single-story homes having two bedrooms, vaulted ceilings, kitchens, verandas and their own swimming pools. The main two-story hacienda-style residence overlooks the long, wide beach and has seven bedrooms, eight bathrooms, a large courtyard and pool. All homes are separated from each other affording ultimate privacy for Valentine's Day. Have a romantic breakfast on the beach of fresh-picked papaya, a squeeze of lemon from your tree and hot Colombian coffee...Just before a dip in your own private ocean.
To see the entire Valentine's Day Top 10 Romantic homes, visit TopTenRealEstateDeals.com.