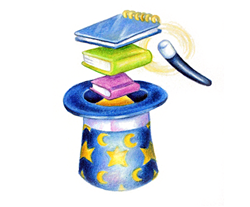 While the estimate showed a potential savings of 19 GB, I ended up saving 43 GB, which doubled my free space. I am delighted! - Jeffrey A. Mirus, Ph.D., President of Trinity Communications.
Sydney, Australia (PRWEB) February 10, 2014
MagicRAR 11's new Server Edition is the only on-the-fly data compression solution for the Microsoft Windows Server and Microsoft SQL Server platforms; providing transparent, full-disk data compression which safely outperforms built-in NTFS compression by three times or more. MagicRAR Drive Press Server Edition creates free space out of thin air on storage constricted hosting solutions, where it is often more costly to move to new servers.
Safety is paramount on mission critical servers, and MagicRAR Server Edition has been optimized for 100% reliability. A new server feature excludes files from compression, guaranteeing that Microsoft SQL Server database files, which must remain uncompressed to function, are not compressed during processing. Of course, Microsoft SQL Server database backup files are compressed normally, boosting space savings.
MagicRAR Server Edition is ideal for use with virtual machines, on all platforms such as HyperV and VMware – dramatically increasing the longevity of all virtual hosting solutions, and reducing the total cost of ownership for web hosting – completely eliminating all server migration and upgrade expenses.
MagicRAR 11 also adds benefits to its consumer edition. WinZip compatible JPEG and WAV compression, a 64 bit Outlook Add-In for seamless attachment compression, improved security and stability features complete the roundup. MagicRAR 11 now outclasses its competition across the board.
MagicRAR 11 supports 110 unique archive types (including 7ZIP, RAR, ZIPX, and ZIP) thanks to its unique plug-in extensible architecture. MagicRAR 11's full disk live-compression solution is found invaluable by consumers and OEMs looking to add storage space to valuable SSD purchases.
MagicRAR Server Edition is available at $499 with aggressive volume discounts for data centers and hosting providers. MagicRAR 11 consumer edition is available at $29.95 with aggressive volume discounts for OEMs looking to bundle the live full disk compression solution with their brand new SSD sales. A free 30 day no obligation trial is available for both MagicRAR editions at http://www.magicrar.com.
About Simon King`s Utilities Group
Simon King`s Utilities Group, founded in 2009, is a software development company focused solely on state-of-the-art data compression technologies, offering the highest data compression ratios along with ease of use previously thought impossible. For more information, please visit http://www.magicrar.com.
MEDIA CONTACT:
Simon King`s Utilities Group Pty Ltd.
Australia Square Level 33 Suite 5012, 264 George Street, Sydney, NSW 2000, Australia
+61 (02) 9475 4019 . simon(at)magicrar(dot)com