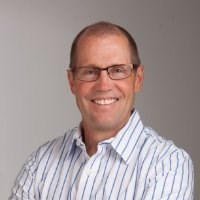 Lehi, Utah (PRWEB) February 11, 2014
BodyGuardz, provider of leading device protection products and consumer electronics accessories, has announced the hiring of Terry Stone as the company's new VP of Business Development. Stone brings 26 years of experience to his new position from various top technology companies, including Apple, Microsoft, NEC, Nokia, Computer Associates, HP, and Aruba Networks. He will play a strategic role in expanding on BodyGuardz' ongoing successful growth strategy.
"As the industry innovator, it has always been priority for us to put cutting edge and ground-breaking products in the market," said Kirk Feller, President and CEO of BodyGuardz. "We are excited to have Terry join our team and bring his vast experience, competitive nature and out-of-the-box perspective to continuing to foster our rapid growth."
Stone has been working in the technology industry since he graduated from Brigham Young University in 1987. After starting his career at WordPerfect in technical support, Stone worked in top sales and marketing positions for a number of other leading companies. While at Apple, he was the top Western Area HiEd Account Executive and achieved President's Club honors five times.
"I'm passionate about asking 'What if' and trying new ways to do things and challenging the norm," said Stone. "My entire career has been focused on new business development and bringing virtual sales teams together to achieve high growth. I am excited about the opportunity to build on BodyGuardz's impressive recent growth. I thrive on beating the competition at work and that carries over into my personal life."
Stone is also competitive road cyclist, and has raced the 206 mile Lotoja event (Logan, UT to Jackson Hole, WY) completing it four times.
He has been married for 30 years, and has a son and two daughters and is also a proud grandfather.
About BodyGuardz
BodyGuardz, founded in 2002, is committed to offering top-quality products and services at a reasonable price. The company prides itself in providing products, service and delivery that customers notice is a step above the rest. BodyGuardz includes UltraTough clear skins full-body films available for hundreds of devices; ScreenGuardz, screen protectors available in multiple film types including the industry leading ScreenGuardz Pure; armor, which are custom-cut protectors featuring designs for device personalization; Cases for a variety of smartphones and tablets; Earjax premium earbuds; Earjax Echo Wireless Bluetooth Speaker and more. For more information, visit: bodyguardz.com/company.