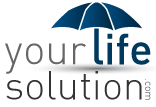 There's nothing fundamentally wrong with Colonial Penn's product, but in this simple apples-to-apples comparison, it is quite easy to see that there exist much better options for guaranteed life insurance
Chicago, IL (PRWEB) February 08, 2014
YourLifeSolution.com, an online life insurance comparison service, has just completed an analysis of the rates provided on guaranteed issue life insurance from one of the most prolific carriers within that market, Colonial Penn. The analysis was completed using the same software consumers have access to at YourLifeSolution.com and via some competitive intelligence completed by Eric Smith, the founder of YourLifeSolution.com. "There's nothing fundamentally wrong with Colonial Penn's product, but in this simple apples-to-apples comparison, it is quite easy to see that there exist much better options for guaranteed life insurance", said Eric Smith.
YourLifeSolution.com has published the results of this comparison at: http://yourlifesolution.com/lifeinsurancequotes/colonial-penn-life-insurance-rates-you-can-do-much-better-for-guaranteed-issue-life-insurance/
and offer online rates on guaranteed life insurance that can be viewed instantly at:
http://yourlifesolution.com/lifeinsurancequotes/guaranteed-issue-life-insurance-between-age-50-80-you-cant-be-declined/
YourLifeSolution.com invites everyone interested in life insurance to learn more about the options available by visiting YourLifeSolution.com, or by calling Eric Smith at 888.374.2764.