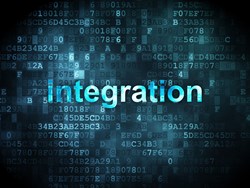 Infusionsoft comes with maximum API capabilities right out of the box, making it a real winner in the eyes of many companies.
(PRWEB) February 10, 2014
Infusionsoft Integration is now easier than ever
Integrating a company's various digital systems is a hot item in today's market. In particular, Infusionsoft integration is becoming more important than ever as the flexibility of its application programming interface (or API) has become more widely known. GetUSales has therefore developed a set of cutting edge integration tactics.
What Makes Infusionsoft Integration Different?
Marketing automation and CRM programs have varying levels of "talking nice" to other platforms. Infusionsoft's interface is extremely flexible and has enabled many businesses to practically hit the ground running with it once the API is in place. Without such a strong ability to play nice, a business can spend tremendous amounts of time and money retraining their staff.
Infusionsoft comes with maximum capabilities right out of the box, making it a real winner in the eyes of many companies. For example, a LASIK business may already have a great scheduling system in place that they don't want to give up. Infusionsoft's API can "talk" to this scheduler and permit companies to keep what already works with their business operations while enhancing their capabilities with Infusionsoft.
Getting it Right the First Time
With that in mind, it's not always roses if one doesn't assign the right people to the Infusionsoft integration project. Tragically, this may be a complete stopping point for many companies that assume the problem lies with Infusionsoft itself. On the other hand, there are remarkable benefits when an informed staffing decision is made and everything falls into place.
The key in these situations is often whether the engineers implementing the API are Infusionsoft Certified Developers. If they are, one can almost be certain that they'll have little trouble making it happen. On the flip side, the opposite is true.
GetUSales is fully Infusionsoft certified and ready to tackle the toughest integration processes. To learn more, click here or call 855.834.4850.