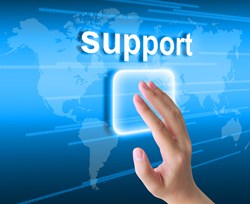 The Internet marketing business isn't about novelty and a little luck anymore; it's about results.
(PRWEB) February 13, 2014
Great Infusionsoft Support is More Important Than Ever
Technology is constantly increasing in both capabilities...and complexity. That's why highly innovative Infusionsoft support teams like GetUWired are more important than ever for companies using this robust platform.
Infusionsoft Support - Reducing Headaches and Wasted Effort
The Internet marketing business isn't about novelty and a little luck anymore; it's about results. Many companies have turned from over-simplified mailing systems to fully-functional marketing automation platforms like Infusionsoft. This enables them to create complex campaigns based on user behavior, timing, and much more. It also makes the online marketing process somewhat more difficult, meaning that the need for staff expertise is on the rise.
Even if a company's staff is "chock-full" of excellent developers, eventually they are likely to run into a snag that eats up much of their time if they aren't Infusionsoft certified. That's where specialized Infusionsoft support firms come in.
It's not About Titles - Knowledge and Experience go Hand-in-Hand
While a desperate staff member might call up the first company they find on the Infusionsoft Marketplace when a problem arises, this can end up creating more problems than it solves. As with nearly any business, real experience is a crucial attribute to look for, and great Infusionsoft support can be hard to come by.
When it comes to the bottom line however, digging a little deeper for the right firm is a make or break process. No one likes to be told that they need to do their homework, but that is indeed the case in this scenario. For example, does the business have a "geek in the basement" feel to it, or is it a professional firm? Do they have examples of past projects or are they just now cutting their teeth? A little more research can make all the difference.
GetUWired's staff has many years of experience with Infusionsoft, and they even received a shout out from its CEO, Clate Mask! Click here to learn more or call 877.236.9094.