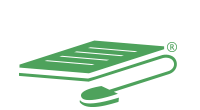 We see a lot of value in FineTune. Not only does it make our scoring of assessments more efficient, but it facilitates an important dialogue among teachers about what makes for effective writing.
Portland, ME (PRWEB) February 11, 2014
AcademicMerit has released FineTune 2.0, an updated version of its award-winning, cloud-based professional development solution designed to provide teachers with the professional development necessary to implement the Common Core State Standards in literacy that have been adopted by 45 states.
FineTune 2.0 represents a new model of professional development. It is data-driven, targeted, just-in-time, recurring, quantifiable and cost-effective. It solves well-recognized deficiencies in prevailing PD models.
First launched in the 2012-13 school year, FineTune provides teachers across the curriculum with the means to easily calibrate their evaluation of student writing with a Common Core-aligned rubric. It improves the efficiency of their scoring of writing assessments, while giving students a consistent set of expectations for their writing from class to class.
FineTune 2.0 solves a pressing challenge for school administrators and teachers: the traditional model of professional development is unable to meet the challenges of CCSS implementation. Workshops take teachers out of the classroom, lack accountability and, according to teachers and educational thought leaders, are largely ineffective.
Karen Baynes, English Language Supervisor for Duxbury, MA Public Schools says, "We see a lot of value in FineTune. It helps our English and Social Studies teachers calibrate their evaluation of student writing, while at the same time gain a better understanding of the Common Core writing standards. Not only does it make our scoring of assessments more efficient, but it facilitates an important dialogue among teachers about what makes for effective writing."
Falmouth (Maine) Middle School has also adopted FineTune. "The benefits of using FineTune drove home the point that all teachers share responsibility for assessing writing and advancing their understanding of the components of good writing," said Cathy Stankard, Director of Curriculum for the Falmouth, ME school district. "The experience of using FineTune has advanced the conversation around student writing and made teachers much more aware of what good writing is and made teachers feel more confident about the reliability of student data."
That's important validation for Ogden Morse, AcademicMerit's Founder and Chief Product Officer, a former high-school English teacher. "Our goal is to combine solid pedagogy, high-quality content, and practical data with user-friendly technology to give teachers information and efficiencies they've previously lacked. That's the path to more effective instruction and improved student performance," he says.
FineTune 2.0 features an enhanced UI and offers teachers embedded professional learning modules linked to each of the five categories of writing in the rubric. Anytime, anywhere, teachers can access these modules, deepening their understanding - and, ultimately, demonstrating mastery -- of these key elements of writing.
About AcademicMerit, LLC
AcademicMerit provides an award-winning suite of cloud-based tools that enable schools to measure and strengthen student performance in Common Core-aligned writing, close reading, and critical thinking — while supporting teachers with job-embedded, data-driven professional learning. For more information, please visit http://www.academicmerit.com.