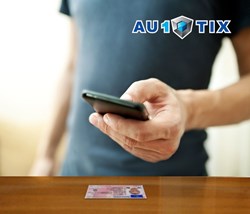 The beauty in FDI (Front-end solution) and BOS (Online solution) is that they catch 3 birds in one stroke
Nicisia, Cyprus (PRWEB) February 10, 2014
"Mortgage Finance Gazette" reports that latest CIFAS UK fraud data shows seemingly conflicting trends: On one hand, overall fraud rates have somewhat decreases, but on the other hand ID fraud is soaring at some verticals, enterprises and public services. According to Richard Hurley, CIFAS communications manager, the "reported reduction in the number of frauds… is good news for those who participate in the collective effort to prevent fraud… (But) What is demonstrates, therefore, is that fraudsters have turned their attentions to targets that they deem to be more vulnerable: namely those who are not making best use of existing systems."
(Source: http://www.mortgagefinancegazette.com/fraud/fraud-down-but-id-fraud-still-dominates/)
These fact based insights suggest two things: First, is that the threat of fraud on lucrative, under-protected targets in banking, financial services, Telco, gaming, automotive, etc. is actually increasing! Secondly, traditional practices, especially those that are manual and post customer onboarding focused, are much more vulnerable then they may seem.
The implementation of up-to-date technologies for detecting ID fraud attempts at customer onboarding and approval point and for increasing the quality of data used by enterprise risk solutions is no less then imminent. Even if traditional solutions would work perfectly, one should consider that up to 20% of customer have low- or no digital footprint to check against at all!... AU10TIX FDI and BOS, for instance, replace and augment manual ID authentication and record generation with a seconds-fast, highly sensitive forgery sieve and also help reduce data errors and gaps.
"The beauty in FDI (Front-end solution) and BOS (Online solution) is that they catch 3 birds in one stroke," says Ron Atzmon, Managing Director of AU10TIX: "Not only do they enable better, tighter ID fraud detection and deterrence, they also help speed-up customer screening and onboarding. The latter translates to higher customer conversion chances and higher effective volume handling capacity. This goes beyond fraud protection. His means more business and better competitiveness."
"It is a question of understanding where the market is heading," says Ofer Friedman, VP Marketing of AU10TIX: "Online, mobile, multi-channel – these are the key words. These mean far higher business potential but also different game rules. You customers can come from anywhere, at any time, and want a fast reaction. If they don't get that, they are likely to abandon. So the ability to handle any relevant ID facility, from any country and state, fast and efficiently – there are basics for survival and growth already in the near future."
About AU10TIX
AU10TIX Limited, a fully owned subsidiary of ICTS International N.V, deals with the authentication and digitization of identifying documents including Passports, identity cards, driving licenses and other complementary identifying documents. The company specializes in implementing hardware & software based applications used for scanning, identifying, content retrieval, authentication and validation of identifying documents. AU10TIX is a pioneer of all-channel (front-end and online) ID authentication and processing solutions. The company's products drastically reduce identifying document-based fraud, reducing the costs associated with client processing and enabling effective regulatory compliance, while making the sales and support operations speedier and considerably more efficient.
For more information, visit http://www.au10tix.com
About ICTS International N.V.
ICTS specializes in the development and implementation of innovative security concepts and solutions designed to meet the needs of a variety of industries, mainly aviation transportation, border control and sensitive facilities. ICTS International benefits from over two decades of expertise and international operational experience in transportation security, with a particular emphasis on high-risk environments, passenger processing transactions and the integration of security services to provide a comprehensive security solution. It also offers a wide variety of customized training programs, tailored procedures and a wide range of security consulting services. The company has developed and implemented unique technological solutions, based on its comprehensive approach to security, designed to enhance the level of security while accelerating the security check process.
For more information, visit http://www.icts-int.com
This press release contains "forward-looking statements" within the meaning of the Private Securities Litigation Reform Act of 1995, regarding the Company's business strategy and future plans of operations. Forward-looking statements involve known and unknown risks and uncertainties, both general and specific to the matters discussed in this press release. These and other important factors, including those mentioned in various Securities and Exchange Commission filings made periodically by the Company, may cause the Company's actual results and performance to differ materially from the future results and performance expressed in or implied by such forward-looking statements. The forward-looking statements contained in this press release speak only as of the date hereof and the Company expressly disclaims any obligation to provide public updates, revisions or amendments to any forward-looking statements made herein to reflect changes in the Company's expectations or future events.
Contact:
AU10TIX
Ofer Friedman, VP Marketing
Email: ofer.friedman(at)au10tix(dot)com
Tel.: +972-50-4 71 71 50
ICTS International NV
Alon Raich
Email: mail(at)ictsinternational(dot)com
Tel.: + 972-974-47770