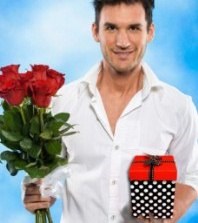 The products are available on Amazon and will ship fast, same day, to arrive in time for Valentine's Day.
St. Petersburg, FL (PRWEB) February 11, 2014
Sublime Beauty® has ideal Valentine's Day gifts for her: fashion jewelry and serums together in a red decorative box with bow on top.
Artful and original pieces, such as the hammered metal bracelet and earrings paired with Collagen, are stunning. Conservative pearls or hoop earrings are among the choices, too.
"We tried to satisfy every taste level with our selections," says Kathy Heshelow, founder of Sublime Beauty®. "Some women love simple classic pieces, while others want something more unique."
The products are all available on Amazon, so there is time for fast delivery before the big day.
"While we are sure she will love the gift, all Sublime Beauty® products have a satisfaction guarantee and an easy return policy," says Heshelow.