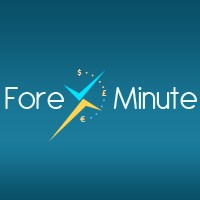 The portal has, by far, posted more than a hundred reviews of several renowned and not-so-renowned online brokers.
London, UK (PRWEB) February 12, 2014
ForexMinute is known for its vigorous and strict standards when it comes to reviewing the forex and binary options brokers. The portal has by far posted more than a hundred reviews of several renowned and not-so-renowned online brokers. This time, ForexMinute has posted a genuine and latest AvaTrade review, and has further discussed the broker's money market trading features extensively.
ForexMinute's review navigates through several advantages AvaTrade has to offer to its clients. Indeed, the broker gives an impression of a recognized, leading broker upon reading the review. ForexMinute too praises AvaTrade for its innovative techniques and deals, providing complete satisfaction to its clients.
The portal also seems to be impressed by AvaTrade's concern towards novice traders.
"For those who are new to online trading," explains one of the contributors to the review. "AvaTrade offers a learning center, as well as the possibility of opening a demo account. This account helps novices understand the exact functionality of currency trading and CFDs, in a real time environment without using any actual money. Furthermore, the effectiveness of this broker is also verified by the short time required for transfers (deposits, cash withdrawals) on its platforms."
The AvaTrade broker provides access to several platform to all clients and all experiences. Platforms AVA TRADER or Meta Trader for its experienced customers and are also available as MAC with the new version.
About ForexMinute
ForexMinute has always proved its credibility when it comes to offering the most updated forex news. The same can also be said about the portal when it comes to offer traders with the most insightful and genuine forex brokers' reviews. The portal focusses on assisting forex traders by providing them the list of regulated forex brokers that offer advanced and friendly trading experience.
For more information, visit ForexMinute or call +1 800 758 5780.
You can have the ForexMinute newsletter delivered to you each trading day. Simply sign up today. You will be kept up to date on the latest market action. It's free and simple - http://www.forexminute.com/newsletter.