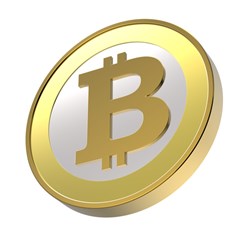 The portal has further advised investors to keep their patience alive until the Mr. Gox's withdrawal issue is resolved.
London, UK (PRWEB) February 12, 2014
In the wake of the recent temporary breakdown of the world's largest Bitcoin exchange platform Mt. Gox, ForexMinute has raised concern for the Bitcoin community stationed in the US and UK. The portal has further advised investors to keep their patience alive until the Mr. Gox's withdrawal issue is resolved. Meanwhile, it has also listed other trading platforms – the best and reliable alternatives – from where traders can buy Bitcoin online in US and UK.
ForexMinute has always been among the first portals to update its visitors, a large section of traders and analysts, with the latest Bitcoin market data. The portal is currently covering the events that are degrading the Bitcoin's market value extensively. Also understanding that it as a high time for investors to buy the digital currency, ForexMinute has listed the best and the most trustable brokers that offer the same services, without going into the state of halt.
Speaking further on the matter is the portal's founder Mr. Jonathan Millet who is following the Bitcoin events closely since the currency first came into view. He states, "With the help of Mr. Deepak Tiwari, our reliable and observant forex reporter, we have seen an upsurge in Bitcoin transactions – most of which were handled by Japan-based Mt. Gox Bitcoin exchange. But with the company facing a temporary yet severe breakdown, we believe it is time other reliable players in the market should also be given a chance."
He further adds, "We have tested and reviewed over hundreds of Bitcoin exchange platforms based on their track records and current image among traders. Our advice to you will be to consider these brokers also, especially in times when the major sharks like Mt. Gox are facing the risk of drowning."
About ForexMinute
ForexMinute, the world's leading Forex news and views portal, is also renowned for offering the latest information on Bitcoins, extracted the moment right after it leaves the wire. The portal also helps the Bitcoin brokers in providing the high-end user-friendly trading experience to traders with an array of resources e.g. financial news by the minute, fundamental and technical analysis, etc.
For more information, visit ForexMinute or call +1 800 758 5780.
You can have the ForexMinute newsletter delivered to you each trading day. Simply sign up today. You will be kept up to date on the latest market action. It's free and simple -http://www.forexminute.com/newsletter.