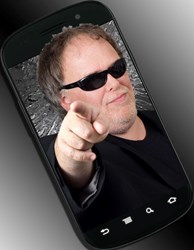 "Valentine's Day is fraught with peril for men who don't want to feel pressure to ultimately get married, move in together or to have babies. It doesn't have to be that way.
BURBANK, CA (PRWEB) February 10, 2014
Internet radio call-in host Tom Leykis, now in his second year of streaming his live call-in show weekdays at 3 PM Pacific/6 PM Eastern at blowmeuptom.com believes that men need to "lay low" with women they date this week, or face increased pressure to formalize their otherwise casual relationships.
Leykis says that, for men who follow his dating dictates known as "Leykis 101," the purpose of dating is "to have fun, but not to give in and agree to anyone's demands, dictates, mandates or ultimatums."
"Valentine's Day is fraught with peril for men who don't want to feel pressure to ultimately get married, move in together or to have babies," says Leykis. "It doesn't have to be that way," he says.
Here are Tom Leykis's "7 reasons to make yourself scarce on Valentine's Day":
1) Women use the arrival of Valentine's Day as a way of testing your level of commitment which, if you are enjoying a casual relationship, is zero. If you're already a friend with benefits, there are no benefits to pretending to be more than what the two of you are. The beauty part of this? It's honest! You don't really care about her and she won't be fooled into believing that you do. She has no right to expect anything you never promised, much less delivered.
2) By disappearing this week, you keep an air of distance and mystery which are keys to keeping things hot. Letting your girl think you are in demand or otherwise busy on Valentine's Week will make her want you more, not less.
3) Acceding to her demands can satisfy her (or simply keep her quiet) in the short term, but will lead to increased demands and expectations in the future that go beyond the carefree enjoyment you're currently used to getting.
4) Think she'll be with someone else on Valentine's Day instead of you? Why should you care? She's your friend with benefits, not your girlfriend! You'll be with someone else too...if you do it right.
5) Women like your FWB will often resort to going out alone or with friends on Valentine's Night. This is when what we call the 'Human Grab Bag' takes place. Everyone frees up their girls for one night, where they become someone else's low-hanging fruit. Men who are laying low should go out and see all the available women who feel low because no one asked them out for Valentine's Day. All men who do this get to be with someone else's girl for the evening, when she's at her lowest.
6) After she's been out and done something this desperate, she'll be so incredibly happy just to see you again. You'll tell her that you've been 'so busy,' and she'll just hope you never find out about what she did on Valentine's Night (which will be same thing that you did, only you won't be feeling all guilty and low about it as she will). You continue to get what you got before, only now you get the upper hand because she's feeling guilty.
7) Once you've made it through Valentine's season without making any commitments or giving any rings, now you are firmly driving the bus, with no fears or concerns that she'll make any demands. Until next Valentine's Day, by which time you will have kicked her to the curb...if you're doing it right!
The Tom Leykis Show is heard live weekdays at 3 PM Pacific/6 PM Eastern and replayed continuously after that until the next live show at blowmeuptom.com as well as on the TuneIn app for Android and iPhones.
The New Normal LLC, based in Burbank, CA, is a boutique producer of internet audio content including The Tom Leykis Show, The Gary & Dino Show, and a host of website content such as blowmeuptom.com. They can be reached at (818) 476-5454.