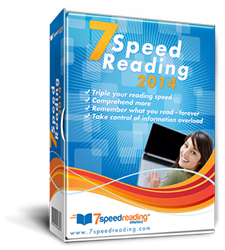 Reading provides more than a momentary escape for the mind...
New York City, NY (PRWEB) February 09, 2014
People who read a lot have an advantage over those who don't, especially when it comes to understanding other people's intentions, thoughts, motivations, and wants. A recent study on how a person's Theory of Mind improves by reading fiction showed that the people regularly reading literature were much better at decoding others' mental state and identifying their intentions and emotional disposition. Theory of Mind is a skill people cultivate at around 3 or 4 years old and is an ability which allows them to read others' mental state. This study's findings underline the importance of reading as a skill people should never stop practicing, given the many and substantial benefits it provides.
Reading provides more than a momentary escape for the mind, notes eReflect. It helps hone interpersonal skills, an aptitude that has a wide range of applications. Being able to pick up on others' emotional and mental states can help a person advance in their career, get along with friends and family, and become more efficient. Tapping into and reading a customer's needs and fears makes it easier to break any barriers between the two and get them to buy a product or service, and this is but one application of the people skill that reading grants.
Besides temporarily improving a person's Theory of Mind, reading also helps them gather relevant and essential knowledge. Reading nonfiction is a conventional but highly efficient way of staying relevant in the updates in a particular professional field and becoming more efficient as a negotiator, seller, supervisor, or teacher. Bad reading habits, on the other hand, might sabotage these efforts to stay ahead of the curve. Reading at only 50 wpm is not fast enough if someone wants to always be able to incorporate more knowledge. To accumulate knowledge quickly, eReflect points out that it is helpful to be able to read 3 to 5 times faster the average reader's speed. By improving speed reading capacity, knowledge can be both accumulated and then put to good use. Reading is an essential skill that equips people with the know-how and the perceptiveness to understand others better, two vital skills for personal success. By getting rid of bad reading habits such as subvocalization and regression, people will acquire knowledge effortlessly.
For more information about the benefits of using 7 Speed Reading, please visit the official website at http://www.7speedreading.com.
About 7 Speed Reading™
7 Speed Reading is the only modern speed reading software that uses the latest technology to produce superior results.
The software provides its users with a new way to master speed reading that guarantees three times the reading speed along with improved memory and comprehension.
The software is poised as the most comprehensive speed reading system anywhere. It contains seven learning strategies, fifteen software activities, video training, advanced tracking capabilities and many more exciting features.