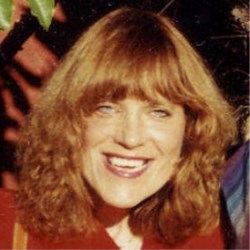 Allow children to make mistakes. By solving their own problems, children gain confidence and the skills they need to navigate the outside world.
San Diego, CA (PRWEB) February 12, 2014
During her twenty-seven years as a practicing psychologist, Dr. Joanne J. Wendt has counseled many parents who are struggling to raise happy children. Parents want to show affection without being overbearing; to instill respect and discipline, without being too tough; and to encourage fiscal and personal responsibility, which are key elements to a happy future.
For parents who are struggling with these challenges, Dr. Wendt has found these tips to be the most successful in helping children become happy, confident adults. These suggestions are perfect for both new and experienced parents.
1. Show children that you love them with love, hugs, and praise. Whenever possible, focus on the positive instead of the negative.
2. Establish consistent rules and expectations. As part of the family, children should be assigned age-appropriate chores, without a monetary reward for these chores. Encourage children to pick up their toys as soon as they are old enough to do so. Discipline with natural consequences, instead of yelling or lecturing.
3. Develop family activities to encourage family bonding, for example a weekly bike ride, meals together, or worshiping together. Family volunteer work can help a child develop compassion and empathy.
4. Allow children to make mistakes. By solving their own problems, children gain confidence and the skills they need to navigate the outside world.
5. Say "no." Children who are frustrated develop the necessary sense of delayed gratification, and by saying no, parents stay parents, instead of becoming friends or buddies to their children. A buddy has no parental authority and receives less respect.
6. Teach children the value of money by encouraging them to save in order to buy expensive items. Children can earn an allowance by accepting responsibilities that are separate from family chores.
7. Value your child for being him or herself. Each child is an individual who shouldn't be measured against other children. Such comparisons can damage a child's self-esteem.
8. Lead by example. Happy parents are more likely to raise happy children.
A parent's role is to be a loving guide, who helps a child become a competent, independent, and responsible citizen. Happy children transition smoothly into adolescence and adulthood and maintain a sense of admiration and respect for their parents. For additional parenting resources, visit the I Recommend portion of Dr. Wendt's website.
About Joanne J. Wendt, Ph.D.
Dr. Wendt is a Clinical Psychologist who for 27 years has been helping individuals, couples, and families find peace and harmony in a respectful and caring atmosphere. She specializes in relationship issues, depression, and anxiety. Dr. Wendt's goal is to help her clients discover the strength within them to achieve their highest possible potential. Her approach to the therapeutic setting is one of optimism and great respect for an individual's readiness to meet difficult challenges and gain a greater understanding of who he/she aspires to be. Visit her online at http://drjoannewendt.com.