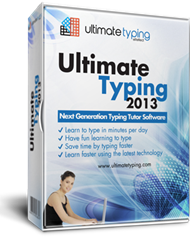 Touch typing is not a momentary trend, and the more technology finds its way into daily life, the more older habits eventually will die out.
New York City, NY (PRWEB) February 10, 2014
eReflect, software developer of Ultimate Typing™, published a new blog post that seeks to remind both new and older readers of the fact that, despite the omnipresence of cutting-edge technology, there are cherished, hard-to-find items that make every aspect of written communication more personal and effective. In the recently-published blog post, the fountain pen is explored as a treasured item of bygone eras. The editor takes readers down memory lane as she describes the various stages of hand-writing, from goose-feather quills to modern-day disposable plastic ballpoint pens, up to the now ubiquitous pen-free practice of keyboarding. eReflect recommends that using hand-held tools like pens to take care of personal correspondence adds a more intimate, direct touch to otherwise typical exchanges of written communication.
Touch typing is not a momentary trend, and the more technology finds its way into daily life, the more older habits eventually will die out. This, however, hasn't stopped famous fountain pen makers from continuing to produce what once was the norm, creating pens that provide a high-end experience that's timeless and giving a touch of luxury to everyday routine.
Although it would be counterproductive to go back to pen-and-paper writing in all situations, it is nonetheless a good reminder to occasionally go back to using regular and fountain pens — the latter of which are now often only found in specialist shops and costing up to 3000% the price of a plastic pen. Unlike keyboarding, handwriting let an individual's personality shine through. Be it an exaggerated twist on the letter T or a quirky tilting of the letter G, handwriting peculiarities make for a reminder of how unique everyone's handwriting is.
eReflect urges typists to contemplate turning off the computer and picking up pen and paper when writing their next letter, and seeing for themselves how more connected and personal the whole process becomes with the simple act of crafting each letter by hand rather than typing it on a keyboard. A simple note to a loved one or a memo to a co-worker will serve to remind people that behind the best typing skills there are still people with unique handwriting.
For more details on Ultimate Typing™ please visit http://www.ultimatetyping.com/.
About Ultimate Typing™
Ultimate Typing™ software is designed specifically for the improvement of typing skills. Created by eReflect, a world leader in e-learning and self-development software, Ultimate Typing™ has been informed by the latest developments in the science of touch typing.
Since its creation in 2006 by Marc Slater, the company has already catered to over 112 countries all over the world, offering products with the latest cutting-edge technology, some of which are among the world's most recognized and awarded in the industry.