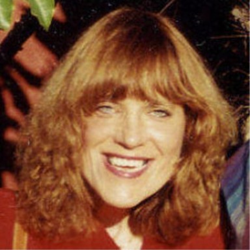 If a mom is too busy to meet a child's emotional needs, the child might withdraw or become depressed.
San Diego, CA (PRWEB) February 26, 2014
Moms are busy. Many moms juggle a career, kids, chores, and more, while attempting to be a "super mom" who's perfect at each one of these tasks. Some argue that stressed moms can have a positive effect on their children, but Dr. Joanne J. Wendt, a licensed clinical psychologist who specializes in family therapy, believes that stress harms moms and their kids.
A stressed mom is often too busy to manage her kids' behavior. When kids don't have consistent rules or consequences that are predictable, they can misbehave, and a mom who's already stressed is likely to respond with anger, instead of patience and understanding.
In order to help both moms and kids, Dr. Wendt has developed the following tips to help moms manage stress.
1. Stressed moms need time for themselves. Moms should make time to "refresh" by doing a relaxing or enjoyable activity.
2. Moms shouldn't schedule too many activities for kids. Kids might even be grateful for a schedule that's less hectic and more pleasant.
3. Enlist children as helpers with appropriate family chores. Kids should take on chores as part of their family responsibilities and don't need to be paid for their contributions.
4. Resist the urge to confide in children as though they're a "buddy." When a parent becomes a child's friend, that parent loses respect and authority. Moms should be sure they have a network of friends in place tp vent and release stress.
Dr. Wendt emphasizes the importance of relaxation for moms and kids. If a mom is too busy to meet a child's emotional needs, the child might withdraw or become depressed. For additional parenting resources, Dr. Wendt has compiled a list of helpful parenting texts under the "I Recommend" section of her website.
About Joanne J. Wendt, Ph.D.
Dr. Wendt is a Clinical Psychologist who for 27 years has been helping individuals, couples, and families find peace and harmony in a respectful and caring atmosphere. She specializes in relationship issues, depression, and anxiety. Dr. Wendt's goal is to help her clients discover the strength within them to achieve their highest possible potential. Her approach to the therapeutic setting is one of optimism and great respect for an individual's readiness to meet difficult challenges and gain a greater understanding of who he/she aspires to be. Visit her online at http://drjoannewendt.com.