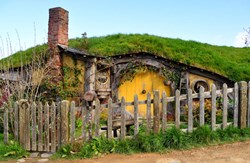 Viator has been involved in the tours sector longer than anyone in online travel, and that most definitely brings a certain set of perks we deliver right to the traveler. - Ms. Barrie Seidenberg, CEO and President of Viator
San Francisco, CA (PRWEB) February 10, 2014
Ever dreamt of touring the Vatican without the crowds, stepping beyond the velvet ropes into secret rooms at Versailles, or enjoying the raucous revelry of Mardi Gras from a private balcony in New Orleans? Viator.com – the leading resource for researching and booking tours and activities worldwide – and its global team of insiders are making those travel dreams a reality. Thanks to long-standing and unrivaled partnerships with the best tour operators everywhere, Viator has a collection of travel experiences – many you can't book anywhere else – that feature "typically-reserved-for-the-rich-and-famous" exclusive benefits like:

"Viator has been involved in the tours sector longer than anyone in online travel, and that most definitely brings a certain set of perks we deliver right to the traveler," said Ms. Barrie Seidenberg, CEO and President of Viator. "Insider experiences like after-hours-access at an iconic attraction like the Vatican have historically been reserved for celebrities and heads of State. But our fantastic team has worked very hard with our partners to bring these exclusive opportunities well-within reach – both in terms of ease of booking and price – for all travelers."
TOP VIPs and Exclusives
As travel has become much more of a considered purchase with travelers wanting to make every moment (and every dollar) count, the popularity of Viator's VIP and Exclusives category has soared through sales on Viator.com and the Viator Tours & Activities App, and many count among the Viator tours most likely to sell out. The following listing is a collection of some of Viator's most popular and most exclusive experiences for travel in 2014.
Europe
U.S.
Asia / Pacific
Travelers can find more information on Viator VIPs and Exclusives on the Viator Blog. And, for more travel ideas as well as the latest deals, promotions, contests and news, like Viator on Facebook (ViatorTours) and follow Viator on Twitter (ViatorTravel).
About Viator
Viator is the leading global tours and activities provider for travelers, delivering online and mobile access to thousands of curated trip activities including tours, attractions, shore excursions and private guides, in more than 1,500 destinations worldwide. In-house travel experts work with trusted local operators to ensure the quality and value of every experience, all backed by Viator's 24/7 customer service and global low-price guarantee. With more than 500,000 verified reviews plus exclusive videos and insider travel tips, Viator has everything a traveler needs to find and book the best things to do worldwide. In addition to the flagship site – Viator.com – travelers can book in advance or in-destination via the Viator Tours and Activities App, as well as local-language sites for European, Latin American and Asian travelers. Viator also provides tours and activities to more than 3,000 affiliate partners including some of the world's top airlines, hotels and online travel agencies. Founded in 1995, Viator is a privately held company headquartered in San Francisco with regional offices in Sydney, London and Las Vegas. Viator – travel with an insider.