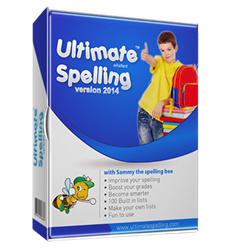 When children learn to follow a sleep schedule this helps them optimize their learning during the first critical years of learning to read, spell, and write.
New York City, NY (PRWEB) February 13, 2014
Better performance in reading and math tests is closely related to regular sleeping patterns, a new study by the University College of London revealed. The study showed that children with no regular bedtime didn't do as well as those children reported to have regular bedtime habits. Good sleep habits include both getting enough sleep and starting the sleep cycle at roughly the same time every evening.
When children learn to follow a sleep schedule this helps them optimize their learning during the first critical years of learning to read, spell, and write. Better spelling skills largely depend on the amount of time and effort each child brings to the table, but as the study revealed, having regular bedtime routines substantially improves a child's school performance.
In addition, teaching children the value of scheduling gives them the gradual control they need to take over their daily tasks. When children know what's done when each day, it makes it easier for them to take the initiative and do these tasks without much hand-holding.
Sleep's importance to successful task performance has been known for centuries. This University College study comes in to add another factor, emphasizing that there is another factor to consider apart from sufficient sleep, and that sleep schedules also contribute in increased attention and ultimately a better performance when people learn new things. To help children do well at school, it's not enough to practice and have ample time to revise what's learned. Going to bed at the same time each night is also quintessential. In other words, to improve spelling, a child needs not only a good tutor, but sleep to keep their brains robust and learning-oriented.
Although scientists still haven't fully understood how sleep helps with restoring energy and amplifying alertness, its significance, especially for younger learners, is irrefutable. Children are keen and fast to learn new habits when there's an attractive incentive or reward presented to them and this can be easily applied when establishing sleep routines. Based on these new findings, eReflect urges parents and educators to teach young learners the importance of sleep and sleep routines for their academic excellence.
For more information about how Ultimate Spelling software can improve spelling performance for you and your family, please visit the official website at http://www.ultimatespelling.com.
About Ultimate Spelling™
Ultimate Spelling provides a modern and easy to use spelling software that has been designed with one goal in mind – making children want to learn.
It is a fast and easy way to master even the most complicated spelling, without the need to write long lists or complete boring tests.
In fact, Ultimate Spelling provides more than just spelling help. It is a complete educational resource that boosts all level of a child's literacy.
Containing a personal computer tutor, Ultimate Spelling is the most realistic step-by-step guide to flawless spelling ability.