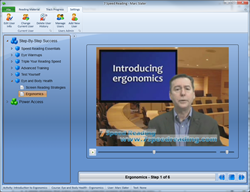 Literature is an indirect, emotion-driven way to introduce people to dystopic realities without having them feel immediately threatened by them.
New York City, NY (PRWEB) February 13, 2014
In a recent guest post on the 7 Speed Reading website by American climate activist, Dan Bloom, the author explores the possibilities of having a climate change-themed novel gather a lot of media coverage. Dan Bloom entertains the thought that such a novel could alter the course of climate change by adapting people's view and stakeholders' approach to it.
Dan Bloom argues that climate change might be achieved through a high-impact piece of literary work, because as a cultural product, such a novel would create a persuasive discourse around climate change and could motivate people to act. A compelling, climate change-driven novel might be what people need to realize the true impact of climate change and what hazards this might hold for humanity's future.
While other initiatives like campaigns and summits, or interventions such as local events, can raise awareness on climate change, one of the most foolproof ways to shape public opinion is through literature. Dan Bloom argues that history has many examples of literary works that worked as warning signs against impeding dangers, mentioning George Orwell's 1984 among other works. The power of literature is unquestioned, hence Bloom's insistence that what the world needs as a wakeup call might be the next best climate change-themed novel. Given the right amount of passion, effort, and marketing invested, a novel has the power to create an articulate culture that will have the ability to eventually influence political agendas.
Literature is an indirect, emotion-driven way to introduce people to dystopic realities without having them feel immediately threatened by them. A climate-themed novel, or one with a subtle climate backdrop, could be the starting point for a substantial turn of events in the world's approach to climate change and its implications for humanity. eReflect, developer of 7 Speed Reading, the software that teaches people how to read faster, shared Dan Bloom's thoughts in hope these will be disseminated more widely and eventually lead to the creation of a climate-themed novel with the power to change the world, just as Dan Bloom hopes.
For more information about the benefits of using 7 Speed Reading, please visit the official website at http://www.7speedreading.com.
About 7 Speed Reading™
7 Speed Reading is the only modern speed reading software that uses the latest technology to produce superior results.
The software provides its users with a new way to master speed reading that guarantees three times the reading speed along with improved memory and comprehension.
The software is poised as the most comprehensive speed reading system anywhere. It contains seven learning strategies, fifteen software activities, video training, advanced tracking capabilities and many more exciting features.