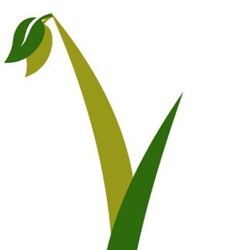 Since EGFS was founded in 2008, it has experienced phenomenal growth, doubling in size by every measurable metric (including revenue) every year.
San Francisco, CA (PRWEB) February 12, 2014
Early Growth Financial Services (EGFS), an outsourced financial services firm serving small to mid-sized companies nationwide, today announced record-breaking new client numbers for January 2014. Since EGFS was founded in 2008, it has experienced phenomenal growth, doubling in size by every measurable metric (including revenue) every year. This rapid growth lead to its being ranked #5 in Silicon Valley Business Journal's Fastest Growing Private Company Award for 2013. In January 2014, EGFS increased its client base by 10%, diversifying its client list in terms of both industry and location.
Historically, EGFS's client base has been dominated by successfully funded, high-tech companies based in Silicon Valley. But January showed a pronounced shift in client demographics. While there is still a strong showing of tech companies in areas such as new media, clean-tech, life sciences, web 2.0, and mobility with new clients such as Angaza, Zimperium, Wearable World, and Diavacs, there are also a number of exciting new companies, such as Ahhha and TITLE Boxing Company, representing a wide range of industries. One such company is BetterSweet Drinks, a Delaware-based beverage company with a line of great-tasting, good for you drinks, made from maple water.
"While other beverage companies make their drinks inside a lab, ours is made inside a tree," says Len Boyko, President of BetterSweet Drinks. "We're not a high-tech company, but we liked the idea of working with Early Growth Financial Services because of their deep experience with startups and tech. The tech space is known for disrupting industries--and that's just what we plan to do with the American beverage industry."
"Small companies like ours can't always afford a CFO or Senior Accountant, but we need this level of financial expertise--both internally, and for our investors. That's why it's been so wonderful working with EGFS. We get CFO and Accounting services on a consultancy basis, plus they offer tax and valuation services as well. Having the expertise and professionalism of EGFS driving our finance department takes all of this out of our hands so that we can just focus on growing BetterSweet Drinks."
"We're so excited about partnering with BetterSweet Drinks," says Ken McEwan, CFO for Early Growth Financial Services, consulting CFO for BetterSweet Drinks. "This idea of 'partnership' is a guiding principle in how we work with our clients. Our goal is to provide strategic finance guidance, but also so much more. We are prepared to jump right in and support small companies in whatever ways they need support, from better cash management to building an infrastructure that can support a growing business, and everything in between. We love small companies and we get small companies."
"Maple trees have been beating the beverage industry at their own game; effortlessly making a low-calorie, pure, organic and delightfully sweet drink--we believe this is a first step towards a real solution to the sugar crisis," says Len Boyko. "Now EGFS is going to help us take the next steps towards scaling our business. BetterSweet is a disrupting beverage. We see it as the next coconut water--and we're confident that EGFS is going to help us to get there."
Continues Len Boyko, "I couldn't be happier with EGFS. In addition to strategic financial guidance, they've provided us with valuable leads and contacts. The added-value has been tremendous. I only wish I would have signed on with EGFS sooner. Honestly, any founder who is considering hiring financial services shouldn't wait."
"We're so pleased to welcome BetterSweet Drinks, and all of our newest clients, to the EGFS family," says David Ehrenberg, Principal and CEO of Early Growth Financial Services. "Starting with just one employee and our first client in 2008, we've grown to a team of 60+ finance professionals serving 225+ clients nationwide. As we accelerate our expansion into new markets--most recently Las Vegas and Colorado--and new segments, we're excited to see what 2014 holds for us and for all of the exciting companies we support."
About EGFS
Early Growth Financial Services is an outsourced financial services firm that provides four platforms of financial support to early-stage companies: transactional accounting, CFO, tax, and valuation services. Headquartered in the Bay Area, EGFS has operations in Silicon Valley, San Francisco, LA, Las Vegas, and New York City. Customers include TechShop, OUYA, Formspring, Rocketspace, and OpenERP, as well as over 200 small to mid-sized businesses around the United States. EGFS was ranked #5 in Silicon Valley Business Journal's Fastest Growing Private Companies for 2013. For more information, visit http://www.earlygrowthfinancialservices.com and follow @EarlyGrowthFS.