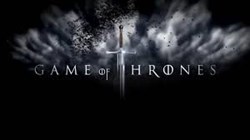 When you play Game of Thrones, you win or you die, there is no middle ground
(PRWEB UK) 12 February 2014
It's been three years since the world fell in love with the spectacularly intriguing cast of Game of Thrones. Whether fans are focused on Tyrion's reluctant command of his father's ambitions, Arya's escapades as she flees from the King's men, Jon Snow's operations in the north or Daenerys' ruthless rallying of an army, George RR Martin's creation has everybody all deeply invested.
The world of Ice and Fire itself is becoming intimate to us. Iconic sights like King's Landing, Astapor, the Wall and Winterfell bring back a rush of intense memories each time they're seen. For those fans that'd like to immerse themselves in show deeper than ever before, here are seven real world shooting locations of Game of Thrones, and how they compare to their fantasy counterparts.
Winterfell: Courtyard at Castle Ward (Northern Ireland); Doune Castle (Stirling, Scotland)
Cold and foggy, Winterfell is the northernmost domain of the King south of the Wall. It's supposed to be almost 8000 years old. House Stark ruled here for many generations till Ironborn treachery resulted in it being burned to the ground.
Doune Castle, which, like Winterfell, was the favoured residence of royalty,provided the exterior shots for this forbidding dwelling. For the interior courtyard shots however, filming moved to the distinctly dissimilar Castle Ward, which, with its green estate and neat garden paths, looks nothing as Spartan as the seat of the Starks.
The Land Beyond The Wall: Iceland
Bleak and chilling, the frozen wastes north of the wall harbour the White Walkers, a spectral army thought to be no more than myth and legend. Even without that ghastly threat, the far north is as unfriendly a place as can be, populated by a rag-tag nation of bandits that must be kept in check by the Night Watch. Iceland's fjords, valleys and glaciers were the perfect place to represent this wintry wilderness. Lake Myvatn, Thjorsardalur, Hjalparfoss, Thingvellir and the Hengill Volcanic Area are some of the rumoured filming locations for the fourth season. They say everything seen here is shown as is, no embellishments.
King's Landing: Mdina (Malta), Dubrovnik (Croatia)
Possibly the single most important location in the entire story, King's Landing is a hot bed of politics, intrigue, treachery, opulence and even war. The iconic Iron Throne, which every would-be-King wants to get his hand (or behind on), is kept within the Red keep here. To showcase those famed walls, the production crew final decided that no one place could capture the majesty required of the place. The narrow streets of the city were represented by the city of Mdina, Malta. The nearby Fort Ricasoli was also used for parts of the Red Keep; in the past it has been used to represent Troy. After a subcontractor damaged Malta property, filming moved to Dubrovnik (Croatia). The producers called it an "amazing find" because the real world walled city matched their idea of the Red Keep perfectly. Lovrijenac Castle here was used for scenes from Joffrey's tournament.
The travels of Daenerys Targaryen: Mdina (Malta), Ouarzazate (Morocco), Lokrum Island (Croatia), Essaouira (Morocco).
No one gets around like Daenerys Targaryen. The East, as seen through the travels of Dany, is a place of opportunity, if only you're daring enough to take it. From the Dothraki Sea to Slavers Bay, everyone's favourite Khaleesi braves and overcomes obstacle after obstacle in her quest to reclaim the Iron Throne. Many locations had to be scouted to showcase her journey.
The Azure Window on the island of Gozo, Malta was the filming site of the Dothraki wedding. Gozo is beautiful enough on its own and it's also supposed to be home to the Greek nymph Calypso. Scenes for Qarth were filmed at Dubrovnik too and at the supposedly cursed Lokrum Island. Find Qarth's House of the Undying in Dubrovnik's Old Town. Ouarzazate, a historic crossing point for Africana and European traders, was used in the filming of Yunkai and Pentos. Essaouria, with its windy and fish-smelling streets, was perfect for filming Astapor on Slaver's Bay. For exterior shots of Yunkai, Aït Benhaddou's historic Medina is used. This site has already been popularly used in other movies like the Mummy, and Prince of Persia.
With hopefully five more seasons to go, as Cersei Lannister says, "When you play Game of Thrones, you win or you die, there is no middle ground." Here's to hoping that the Game of Thrones production team continues to break boundaries in finding exotic locations to film. There are certainly enough fans clamouring to track down every possible location in Westeros and Essos, and they can't wait to see what season four has in store for them.