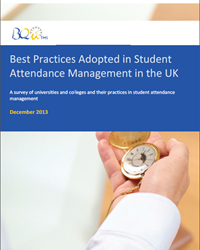 London, UK (PRWEB UK) 12 February 2014
The BBC Panorama programme has carried out an investigation and exposed alarming fraud in the UK Student Visa system for overseas students.
As a result, BQuTMS, the leading provider of cloud-based Student Attendance Management Systems (SAMS) say there will be increased pressure on Tier 4 licence holders to be able to demonstrate that they are compliant, in order to retain their licence.
Home Secretary Theresa May described the BBC's evidence as "very shocking".
As a result, the Home Office has suspended English language tests run by the English Testing Service, which is one of the largest language testing firms in the world.
The Home Secretary went on to say "What Panorama has uncovered is extremely important, it's very shocking and I want to do something about it."
She added "We now have to look at the sort of documents people are providing and look at the kind of scams being undertaken behind that."
Mrs May went to say that the government had suspended the two colleges identified by Panorama and all further English language tests done through ETS in the UK had also been suspended.
This is only going to increase the pressure on Tier 4 licence holders for overseas students to be able to quickly and easily evidence that they are fully compliant with the terms of their licence.
They need to prove that their overseas students are fully engaged in their qualifications, through comprehensive attendance records.
Most organisations run systems that are very costly and ineffective.
A recent survey of Higher Education providers by BQuTMS entitled "Best Practices Adopted in Student Attendance Management UK 2013" identified that a large majority of organisations rely heavily on the collection of data attendance through manual registers and processing using a combination of spreadsheets.
There are major drawbacks from relying on this type of process. It is extremely costly in staff time, taking hours away from academic and administrative departments. The process is very prone to error, as it necessitates the collation of multi spreadsheets and keying of data repeatedly. This makes it unreliable. Finally, it generally takes a long time to gather, collate and report on the data and often, longer than is required by UKBA for compliance purposes.
A good Student Attendance Management System (SAMS) solves all of these issues by gathering the attendance data electronically and making it instantly available in an easy to read form, highlighting any students whose attendance or engagement gives cause for concern.
The system makes communicating with the student simple and quick via SMS, email, letter and phone and stores records of all communications to ensure easy and cost effective evidence of compliance for Tier 4 purposes.
This has the effect of improving revenues from students. Student Attendance Management Systems (SAMS) provide a cost effective way to quickly and effectively improve an organisation's finances.
This means that staff can actively intervene early and make a big difference to reducing dropout rates, which has an enormous impact on increasing the retained revenues.
For many organisations, stopping just one student dropping out will pay for a system.
A good Student Attendance Management Systems (SAMS) can quickly add value to any institution. Attendance and engagement data is gathered, collated and processed in real time, saving hundreds of hours of staff efforts.
Information on unauthorised absences and late attendance (both highly significant indicators of potential dropout candidates) is highlighted to responsible staff, who can then view the context of the student's overall attendance history and contact the student by text message, email, telephone or letter through the SAMS there and then.
Without a good system, the same process takes several weeks, by which time the problem is likely to have become entrenched and therefore insoluble.
Additionally, an effective Student Attendance Management System, which operates in real time, ensures that issues are identified proactively and quickly
An effective Student Attendance Management System can deliver 4 key benefits for educational institutions:
1. Improved Student Experience by identifying 'at-risk' students in a timely manner
2. Increased revenues through improved student retention
3. Lower administrative costs
4. Tier 4 Licence compliance
BQuSAMS (Student Attendance Management System) ensures that users can easily implement their Student Attendance Policy, helping to improve attendance and engagement, improving the student experience and compliance with Tier 4 licence obligations in an efficient and cost effective manner.
A good Student Attendance Management System (SAMS) will produce accurate data to evidence the engagement and progress made by their students and enables cost effective reporting to their stakeholders.
BQuSAMS are happy to discuss individual organisational needs and to match a system in both functionality and cost to our customer's needs. Learn more about BQuSAMS from http://www.bqutms.com/overview.html