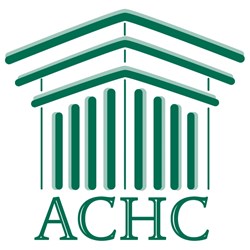 Cary, NC (PRWEB) February 10, 2014
ACHC has announced that its first pharmacy accreditation/certification workshop of 2014 will be held at the Canyon Gate Country Club in Las Vegas, NV on March 10 & 11. This workshop will debut an all-new 2-day format designed to educate pharmacy personnel on the requirements needed to achieve and maintain compliance with ACHC pharmacy standards. The workshop will be instructed by leading industry experts, including ACHC Director of Pharmacy, Joe Cabaleiro, RPh.
As a nationally-recognized accreditation organization, ACHC places great value on continuing education in regard to achieving and maintaining accreditation/certification. As such, workshops are regularly offered throughout the year to offer providers the opportunity to familiarize themselves with ACHC compliance requirements. In addition to accreditation workshops, ACHC also offers program-specific resources including ACHC Accreditation Guide to Success workbooks, compliance checklists, and regular multimedia updates.
Since the introduction of its pharmacy program in 1996, ACHC has grown to become a leading national accrediting organization with more than 600 pharmacies accredited in the U.S. In addition to its accreditation program, ACHC recently launched the industry's first compounding certification program for both Non-Sterile (ref. USP 795) and Sterile (ref. USP 797) pharmacy compounding services. Certification assesses the compounding process as defined by a specific set of standards that concentrate on the quality and consistency of medications produced. The certification program also requires evidence of continuous compliance to be submitted on an annual basis in addition to a site visit every three years.
By achieving ACHC accreditation or certification, pharmacies are able to demonstrate their commitment to delivering the highest quality service by complying with the most stringent national regulations and industry best practices
ACHC is a not-for-profit accreditation organization that has stood as a symbol of quality and excellence since 1986. The organization has CMS Deeming Authority for Home Health, Hospice, and DMEPOS and a Quality Management System that is certified to ISO 9001:2008. ACHC is the provider's choice for accreditation because of their personal Accreditation Advisors, relevant and realistic standards, competitive pricing, and a friendly, consultative approach to accreditation. Accreditation by ACHC reflects an organization's dedication and commitment to meeting standards that facilitate a higher level of performance and patient care.
For more information on ACHC's accreditation programs and educational resources, or to download ACHC standards, please visit achc.org or contact them at customerservice(at)achc(dot)org or 855-937-2242.