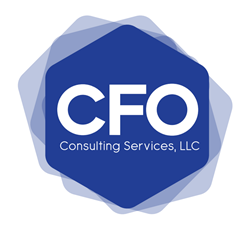 Bohemia, NY (PRWEB) February 10, 2014
CFO Consulting Services, a part time CFO services provider on Long Island, discusses how the Volcker Rule could prompt more banks to approve loans to small businesses.
According to a January 31st Businessweek article titled "Will the Volcker Rule Help Small Business Lending?" the Volcker Rule, which was approved in December, could have a significant impact on small businesses. The rule "prohibits banks from making the kinds of risky bets with depositors' money that led to the financial crash in 2008 and subsequent bank bailouts," the article says. The new regulation also requires banks to end proprietary trading by July of next year. By doing this, the article says many banks will fall back on small business lending to build up revenue.
In the article, Frank A. Mayer III, an attorney specializing in banking regulations, says, "One of the consequences of the Volcker Rule that has been recognized is that larger banks may start to take the small business loan market seriously, which they have not for 10 years."
Lawrence Teicher, founder of CFO Consulting Services, says eliminating proprietary trading should force banks to find revenue elsewhere, namely, small businesses. "Big banks might have to revert back to traditional lending by cooperating with small businesses," he said. "This could be great news for many small business owners as alternative lenders have become a more plentiful, yet more expensive option. Alternative lenders generally charge high interest rates and are typically shielded from federal regulations. The Volcker Rule has the potential to make capital more available to small businesses in need of financial assistance, and could pave the way for business expansion and job creation."
By providing part-time CFO services on an as-needed basis, CFO Consulting Services is revolutionizing the delivery of financial services. Now small and mid-sized businesses have access to the financial expertise once available to only large businesses. Founded by CPA and financial expert Lawrence Teicher, CFO Consulting Services follows four main principles: independence, objectivity, competence and confidentiality. These core values have led its clients to achieve lasting success in their businesses.
#####