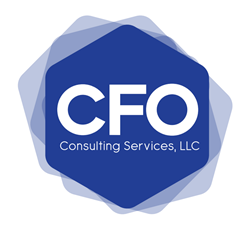 Bohemia, NY (PRWEB) February 12, 2014
CFO Consulting Services, a part time CFO services provider on Long Island, discusses how small businesses owners can be more productive by avoiding 10 problems that hinder business.
According to a January 26th All Business article titled "10 Hidden Problems That Are Killing Your Business," business owners have many things to worry about on a daily basis. Sometimes, they can overlook major problems that are hindering their business. The article says there are 10 mistakes most businesses make that can have a severely negative effect:
1. Unmotivated sales department
2. Unarmed sales department
3. Outdated online marketing strategy
4. Lack of customer-retention strategy
5. Slow collections
6. Poor credit screening
7. Unclear company vision
8. Ineffective training
9. Risk aversion
10. Failing to commit
Lawrence Teicher, founder of CFO Consulting Services, a CFO services provider, says these common mistakes can be detrimental to a business. "These are serious mistakes that should not be overlooked," he says. "While business owners and executives do have a long list of responsibilities, they must focus their attention on the important 3 pillars of business – sales & marketing, operations and administration. If any of these pillars become weak, the business can fail. CEOs and CFOs should be making periodic changes to ensure the business and its employees are refreshed and responsive. As changes are made and business plans are updated, small business owners should be able to avoid these problems."
Teicher advises companies to devote more time to communicating the mission and vision, training and motivating employees. "Poor focus and training leads to big mistakes, which can cost businesses a lot of money," he says. "Unmotivated employees typically decrease productivity and customer satisfaction levels. Many of these problems can be avoided by spending more time training employees and inspiring them to work hard by leading by example."
By providing part-time CFO services on an as-needed basis, CFO Consulting Services is revolutionizing the delivery of financial services. Now small and mid-sized businesses have access to the financial expertise once available to only large businesses. Founded by CPA and financial expert Lawrence Teicher, CFO Consulting Services follows four main principles: independence, objectivity, competence and confidentiality. These core values have led its clients to achieve lasting success in their businesses.