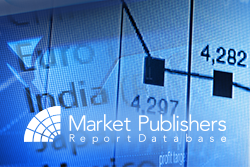 London, UK (PRWEB) February 10, 2014
Ongoing innovations and developments in the global pharmaceuticals and biotechnology universe have resulted in the availability of a wide spectrum of novel treatment options for different diseases. This in turn has led to considerable improvements in the length and quality of patients' life, as well as to reduced disease burden for society and individuals. At the same time, the demand for new innovative therapies to address the unmet needs still continues to grow, spurring the pace of drug development, both directly and through in-licensing or partnership. The innovations and improvements of drug therapies through the new target discovery as well as technology platforms are anticipated to continue flowing from the backyards of small-size companies focused on R&D, Rising Stars (RS), in the years ahead.
Successful launches and approval of novel drugs along with maturing pipeline sustained the stable growth of biotechnology companies, resulting in successful IPOs. The growth optimism is expected to percolate further into the market players with new technology platforms and targets.
Insightful research report "Global Pharmaceutical and Biotechnology Outlook 2014 :Rising Stars" worked out by MP Advisors has been recently published by Market Publishers Ltd.
Report Details:
Title: Global Pharmaceutical and Biotechnology Outlook 2014 :Rising Stars
Published: January, 2014
Pages: 113
Price: US$ 2,500.00
http://marketpublishers.com/report/life_sciences/pharmaceuticals/global-pharmaceutical-biotechnology-outlook-2013-rising-stars.html
The insightful research report provides a close look at the performance of the global pharmaceutical and biotechnology market. It uncovers key industry estimates, identifies and discusses the major unmet needs in the sphere, and also highlights the required innovations. The topical study sheds light on the competitive scenario and examines the main factors influencing the competitive intensity. It contains detailed profiles of the leading companies involved in the world pharmaceutical and biotechnology industry, gives extensive overviews of the existing products, besides presenting a snapshot of the recent drug launches. The report grants access to the essential data on the drug clinical milestones, and offers a thorough discussion of the major market trends and industry burning issues.
Report Scope:

Profound insights into the current scenario of the world pharmaceutical and biotechnology market.
Insightful review of the unmet needs in the field.
Valuable information on the currently marketed products.
Overview of the recent drug launches.
Examination of the competitive climate.
In-depth analysis of the top players' performance with comprehensive profiles, including detailed summaries of the offerings.
Vital data on drug clinical milestones.
Detailed coverage of the prevailing market trends and thorough discussion of the important industry related issues.
More insightful research reports by the publisher can be found at MP Advisors page.