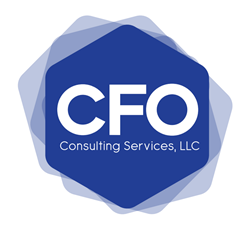 Bohemia, NY (PRWEB) February 13, 2014
CFO Consulting Services, a leading Long Island accountant provider, discusses the changes small business owners can expect this tax season.
According to a February 5th Business News Daily article titled "2014 Small Business Taxes: What's Changed," tax season can be an especially stressful time for small business owners. On top of implementing new business plans and budgets, small business owners also have to make sure they properly gather all tax-related documents and complete IRS forms. While most small businesses employ an accountant, it can still be a chore to organize and retrieve all information needed to file taxes.
The article also says that there are a number of important changes to the tax filing process this year. For instance, "the tax rate for the top federal wage went from 35 percent to 39. 6 percent," the article explains. The article lists four other changes:

Business owners that regularly work from home can claim a home office deduction using a simplified formula.
If business owners are in the highest tax bracket, the article says the "tax rate for long-term capital gains increased from 15 to 20 percent."
Some states have changes their online sales tax regulations, so businesses selling to customers in those states need to pay close attention to sales tax and nexus issues.
The new Medicare tax on investment income provides an increase of 3.8 percent.
Lawrence Teicher, founder of CFO Consulting Services, says these are all very important changes that business owners need to consider when filing their taxes. "As tax rates increase it is especially important for business owners to identify and take advantage of all possible deductions and credits." Income taxes are one of the most significant expenses for your business. With proper planning and advice, it is also an expense that can be legally reduced."
Teicher adds, "Tax time can be extremely frustrating for business owners. If you don't have a reliable accountant or CFO, it would benefit you to hire one a part time basis. A part time CFO can help get your accounts in order, help you find tax breaks and reduce your expenses."
By providing part-time CFO services on an as-needed basis, CFO Consulting Services is revolutionizing the delivery of financial services. Now small and mid-sized businesses have access to the financial expertise once available to only large businesses. Founded by CPA and financial expert Lawrence Teicher, CFO Consulting Services follows four main principles: independence, objectivity, competence and confidentiality. These core values have led its clients to achieve lasting success in their businesses.
#####