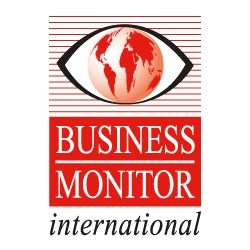 Israel remains the highest risk/reward rated country in MENA, followed by Saudi Arabia, Qatar and the UAE.
(PRWEB UK) 11 February 2014
Business Monitor has just released its latest analysis on the North African Telecoms investment opportunities in their new whitepaper 'North Africa Investment Opportunities in Telecommunications: Risk/Reward Analysis'. The whitepaper includes Business Monitor's country comparative risks and rewards ratings tables for the telecoms industry in each country, with particular interest paid to Egypt, including key trends and developments.
A snapshot of the whitepaper:
MENA
This quarter there are only minor changes to our Risks/Rewards Ratings for the Middle East and North Africa (MENA) region, and rankings for all countries remain unchanged. All of the changes occurred in the telecoms arena, with an increase in the industry rewards scores of six out of 15 countries, bringing this section's average up by one point to 45.4. There are no changes in any of the other three categories. The overall telecoms rating average for MENA increased marginally, from 51.7 to 52.2.
Without any changes to the rankings, Israel remains in top position, followed by Saudi Arabia, Qatar and the UAE. In general, Middle Eastern countries score better than North African countries, due to higher private consumption levels and more stable business environments. Accordingly, besides Iran's position in last place, Egypt, Libya, Tunisia and Algeria represent the bottom third of the rankings.
Industry Rewards
In the Middle East, Qatar, the UAE and Oman each saw their industry rewards scores increase by 1.3 points, to 55.0, 53.6 and 43.8 respectively. Qatar's score increased this quarter as a result of Ooredoo's launch of the country's first LTE network in April 2013. Given the high level of 3G penetration and the positive outlook for private consumption growth in Qatar over our five-year forecast period, we expect uptake of advanced data services to be strong. In the UAE, the higher score reflects du and Etisalat's successful pursuit of small and medium-sized enterprises (SMEs) with stronger cloud computing and managed services portfolios, which has allowed them to diversify away from the country's saturated mobile market. Oman's score increased on the back of plans to link to the Bay of Bengal Gateway submarine cable and the launch of 3G services on the 900MHz spectrum, which will bring 3G coverage to underserved areas and improve indoor network coverage of mobile broadband services.
To read the rest of this brand new whitepaper and to gain access to even more of Business Monitor's expert views and analysis, please click here or contact Sarah Sutcliffe at Press(at)businessmonitor(dot)com.
Business Monitor is a leading, independent provider of proprietary data, analysis, ratings, rankings and forecasts covering 200 countries and 24 industry sectors. It offers a comprehensive range of products and services designed to help senior executives, analysts and researchers assess and better manage operating risks, and exploit business opportunities.