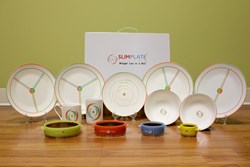 ...A physician can spot spurious weight loss gimmicks from a mile away...
Rock Hill, SC (PRWEB) February 20, 2014
Many patients a physician sees in an average day are in need of losing weight. There is no doubt that the number is much higher than it was years ago, and it doesn't appear to be declining any time soon.
A majority of the recent population is classified as overweight (if not obese) and that puts a physician, in quite a predicament. Certainly, they want to help patients lose weight so that they have better health, but they do not have the time to sit with each patient and design a program specifically for them.
What Most Physicians Do
The general doctor's response when dealing with a patient who could clearly benefit from dropping their excess weight is simple cookie cutter response that is to tell them to eat better, cut calories and do some exercise. While this is definitely better than not acknowledging the issue, it usually doesn't bring about results. Before long, John or Mary is back in the physicians office with more health issues – and more weight.
Part of the problem behind sending patients out to lose weight on their own is the tremendous volume of weight loss information and myth in the market that simply doesn't work. A physician can spot spurious weight loss gimmicks from a mile away; however, a person with no medical training that wants to lose their excess weight as fast as possible, can't as easily distinguish between weight loss products - the ones that work and the ones that will only frustrate them, possibly making the problem worse.
Also, the diet mentality in the population is to look for short-term quick fix weight loss. Unfortunately, this also means short term results. Diets don't teach people how to live a healthy lifestyle so the effects can last forever.
So, how do physicians deal with the issue that they simply don't have the time to sit with each patient and teach them what and how much to eat? One option is to hire their own dietitian and nutritionist, so to speak, in an effort to make their patients become healthier But it is cost prohibitive in the era of reducing medical reimbursements.
Train and Help Physicians Add a Weight Loss Service to Their Current Practice That Generates Revenue and Help Patients Lose Weight The Right Way
"It is possible to help Physicians start their own weight loss centers or programs in their current practice which do not require much investment," says Dr. Myo Nwe. She runs the popular low cost SlimPlate System Physician Training Program for weight loss. "There is no reason for physicians to invest a fortune by joining a franchise when all they need is a little hand holding to start their own weight loss program. If we can lower the initial investment to start a weight loss practice, the barrier to entry is eliminated. More and more physicians will be able to help their patients lose weight while generating additional revenue and improving their financial stability and job satisfaction. The SlimPlate System was designed by Dr. Myo Nwe, Board Certified in Internal Medicine and Obesity Medicine, and Dr. Sandeep Grewal, a Board Certified Internist, to help people lose weight by step portion control method to which medications can also be added as adjunct. It is a research proven method and the research was presented in 2012 Annual Meeting of American Society of Bariatric Physicians. It is a simple to follow 4-stage program in which individuals learn, based on the use of SlimPlate plates and bowls, how much to eat of each of the major food groups (treats included).
The Business model of SlimPlate System Physician Training Program is designed to lower costs. When a physician joins the SlimPlate Authorized Professional Affiliate Program, they have access to myriad of information , office forms, business strategy free of charge so they can help patients lose weight. Thus lower cost and time savings by not having to create a plan or spend hours trying to explain the ins and outs of a proper diet to patients. SlimPlate System was designed to be intuitive so it cuts out the time spent in counseling patients to bare minimum. The Affiliate Program provides physicians and other health professionals the ability to start their own weight loss services at their existing practice and use it to generate extra revenue.
Dr. Nwe and Dr. Grewal presented their research to the American Society of Bariatric Physicians in 2012 and the support was overwhelming. This is partly due to the fact that SlimPlate incorporates the three keys to permanent weight loss success; it is extremely easy to understand and utilize, it is based on use of 'real food' versus meal replacements that cannot be sustained long term, and it changes users' eating behavior for long lasting weight loss.
The best part is that Physicians can finally help their patients reach their weight loss goals and they don't have to spend time creating the program from scratch. Plus extra solid income that does not depend on the insurance companies is the freedom that Physicians have been longing for long now.
For more information, visit http://www.SlimPlateSystem.org or call (803) 325-1111. Help patients regain their healthy weight without sacrificing their time at their practice.