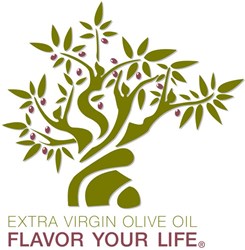 Bohemia, NY (PRWEB) February 15, 2014
Flavor Your Life, a European Union funded campaign dedicated to providing the latest in olive oil news, shares a recipe for savory Pecorino and Black Pepper Oven Fries prepared with Italian olive oil. This simple and easy recipe can turn dull, fatty potato fries into a flavorful, heart healthy treat.
This recipe calls for:
1 lb. russet potatoes, or about two medium potatoes, scrubbed and cut lengthwise into 1/2-inch-thick sticks
1 tbsp. Italian olive oil
1 tbsp. grated pecorino cheese
1/8 tsp. freshly ground black pepper
First, preheat the oven to 425°F. For easy cleanup, line a large, rimmed baking sheet with foil, and then spray with non-stick cooking spray.In a large bowl, toss the potato sticks with the olive oil, and then toss with pecorino and black pepper until well coated. Place potato sticks onto the prepared baking sheet, creating just one layer. Place baking sheet on the top third of oven and roast for 40 minutes or until golden brown, turning occasionally with a spatula. For a unique and fun presentation, serve the fries in parchment paper cones.This recipe serves about 2-3.
By baking these fries instead of frying them, less fat and grease are absorbed into the fries. The fries in the recipe are prepared with olive oil instead of vegetable or canola oil. Olive oil, unlike most oils, is heart healthy and rich with potent antioxidants, as well as monounsaturated and polyunsaturated fatty acids.
Flavor Your Life, a campaign supported by the European Union, Unaprol and the Italian Ministry of Agriculture, is dedicated to providing the latest in industry news and health information about European extra virgin olive oil. Extra virgin olive oil enhances the flavors of your recipes while providing health benefits. Flavor Your Life campaign, the voice of olive oil production quality control, aims to educate consumers so they can make informed decisions when purchasing olive oil.
#####