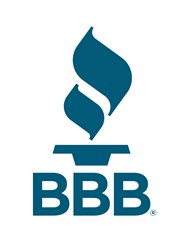 Arlington, VA (PRWEB) February 10, 2014
When dating online, never send a money transfer to someone you have not met in person. That's the advice that Western Union and Better Business Bureau are offering consumers in hopes of preventing some Valentine's Day heartbreak.
Many people find true love via online dating sites, but there are red flags to watch for that may indicate you're dealing with a scammer. Beware of anyone who:

Asks to talk or chat on an outside email or messaging service, as this allows fraudsters to carry out scams without the dating site having a record of the encounter
Claims to be from this country but is currently travelling, living or working abroad
Asks you for money or credit card information
Sends you emails containing questionable links to third-party websites
"Romance scams take many forms, but they usually start out with fraudsters quickly expressing feelings of affection," said Mary E. Power, CAE, president and CEO of the Council of Better Business Bureaus. "They may strike immediately, or they may lead their victim on for some time in order to build trust. No matter how much your relationship might seem like the real thing, you should be suspicious if someone you only know online asks you for money or personal information like credit card numbers."
"We share BBB's mission to advance marketplace trust, and work hard to earn the trust that people place in our brand," said Shelley Bernhardt, Western Union Director of Consumer Protection. "We are committed to reaching consumers with tools to protect themselves from falling victim to scams. Western Union provides a trusted and reliable way for people to send money to family members and friends but should not be used to send money to someone you have not met in person."
What else can consumers do? Visit BBB Scam Stopper, a site launched by Western Union and BBB to help consumers reduce their chances of becoming a victim of a scam.
About Western Union
The Western Union Company is a leader in global payment services. Together with its Vigo, Orlandi Valuta, Pago Facil and Western Union Business Solutions branded payment services, Western Union provides consumers and businesses with fast, reliable and convenient ways to send and receive money around the world, to send payments and to purchase money orders. As of September 30, 2013, the Western Union, Vigo and Orlandi Valuta branded services were offered through a combined network of approximately 515,000 agent locations in 200 countries and territories and approximately 115,000 ATMs. In 2012, The Western Union Company completed 231 million consumer-to-consumer transactions worldwide, moving $79 billion of principal between consumers, and 432 million business payments. For more information, visit http://www.westernunion.com.
About BBB
For more than 100 years, Better Business Bureau has been helping consumers find businesses, brands and charities they can trust. In 2012, consumers turned to BBB 124 million times for Business Reviews on more than 4.5 million companies and Charity Reports on 11,000 charities, all available for free at bbb.org. The Council of Better Business Bureaus is the umbrella organization for 113 local, independent BBBs across the United States and Canada, as well as home to its national programs on dispute resolution and industry self-regulation.
Media Contacts:
Anna Alejo, Western Union
720-332-3884
anna(dot)alejo(at)westernunion(dot)com
Katherine Hutt, Council of Better Business Bureaus
703-247-9345
khutt(at)council(dot)bbb(dot)org
or
Kelsey Owen, Council of Better Business Bureaus
703-247-9376
kowen(at)council(dot)bbb(dot)org