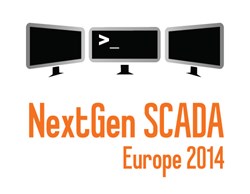 The key meeting place to consult the entire SCADA eco-system, firm up new working relationships and take SCADA projects ot the enxt level.
(PRWEB UK) 12 February 2014
Many are actively searching for new suppliers, partners and advisors with proven track records in advanced SCADA system development to assist them in fully upgrading and integrating their systems. They will use NextGen SCADA Europe 2014 as the key meeting place to consult the entire SCADA eco-system, firm up new working relationships and take their SCADA projects to the next level.
"We had a phenomenal response to the launch of this event in 2013," says Mandana White, Managing Director of Phoenix Forums, organisers of NextGen SCADA Europe 2014. "We are building on that success with an even more extensive line-up of utility case studies from leading TSOs such as TenneT, Elia, EirGrid, and DSOs Alliander, Stedin, DONG Energy, Energinet.dk, Agder Energy, ESB Networks, Union Fenosa, EDP Distribution, Elektrilevi, Elektro Gorenjska among others. This year we deepen the discussions around system integration and security, and explore new themes such as supporting distributed generation, making sense of the influx of big data, providing meaningful intelligence to the wider organisation, ensuring pre-emptive network operations and maintenance, and leveraging truly advanced next generation systems, components and architectures, to name just a few."
14 utility case-studies will be shared over the two main conference days, complemented by a series of panel debates, roundtable discussions, a networking dinner, as well as live demo labs providing hands-on experience of the most advanced SCADA systems on the market. Also new for this year is a 'CIM in Practice' workshop which takes place on the third day of the event, led by CIM experts from TenneT, DNV KEMA, ENTSO-E, and Unicorn Systems.
NextGen SCADA Europe 2014 is supported by Diamond Sponsor Alstom, Platinum Sponsor Siemens, Gold Sponsor DNV KEMA, and Silver Sponsors Inmarsat, Satel, Waterfall, Check Point and Schneider Electric.
Topics to be discussed include:

The New SCADA Environment – future proofing SCADA architecture to align its functionality with the new levels of flexibility and security required in the evolution to the smart grid
System Integration and Interoperability – establishing a robust and flexible SCADA architecture and data management strategy to support system integration, critical information exchange and real time network operations
SCADA and Distributed Generation – advancing EMS and DMS functionality to manage the integration of new energy resources, incentivise aggregators, and ensure quality of supply and grid stability
LV Management – effectively transitioning to LV control to integrate SCADA/DMS and AMI information, manage the increasing data points of smart metres and DG, and mitigate outages
SCADA and Big Data – advancing SCADA capabilities to ensure access to the growing volumes of data entering the grid, including PMUs, and translate this into valuable information for grid operation and management
End-to-End SCADA Security – building security into the heart of SCADA system and architecture development, and the communication infrastructure, to safeguard against growing cyber threats and drive SCADA security to the next level
Speaker highlights include:
David Bell – Senior Consultant Engineer, Power System Control – EirGrid
Tomas Gunst – EMS Project Manager and Emergency Plan – Elia
Jan Vorrink – Manager National Control Centre, Systems Operations – TenneT
Miloš Bunda, Senior Consultant – TenneT
Pedro Gama, Head of SCADA and Telecom Department - EDP Distribuição
Brian Tapley, HV Operations Manager, North Distribution Control Centre - ESB Networks
Robin Hagemans, Manager Grid Information and Control – Alliander
Marko Kruithof, Senior Manager – Stedin
Lars Henrik Hansen, Senior Engineer - DONG Energy
Bjarne Skov Kristensen, Operation Consultant - Energinet.dk
Bjarne Tufte, Manager Grid Strategy Department - Agder Energi Nett
Juan Luis Vicuña Monasterio, DMS and Interfaces Manager - UNION FENOSA distribución
Heikki Kolk, Control Centre OT Main Specialist - Elektrilevi OÜ
Luka Močnik, Process Automation Engineer - Elektro Gorenjska
Event dates and location:
Conference: 19th & 20th March 2014
CIM Workshop: 21st March 2014
Location: Novotel Amsterdam City, The Netherlands
Event website: http://www.nextgenscada-europe.com
For more information, interview and media accreditation:
Mandana White, Managing Director, Phoenix Forums Ltd
Email: mandana(at)phoenix-forums(dot)com
Tel: +44 (0)20 8349 8097
Fax: +44 (0)20 8371 9442
Phoenix Forums is an independent conference producer specialised in the smart grid sector. We work hand in hand with engineering professionals to create innovative event concepts and high quality programmes that inform technical decision makers and enable them to deliver exceptional results.
Our approach is entirely market led. We stay exceptionally close to industry developments. Through our regular, rigorous and unbiased process of depth interviews with key utilities, power producers, regulators, investors and solution providers we stay one step ahead of industry developments and provide live event platforms that act as a catalyst for new ideas, new directions, and new approaches to achieving future energy security.