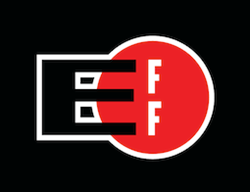 10% of every VPN Privacy Package purchase goes directly to the EFF to help in the fight for your digital rights.
Worldwide (PRWEB) February 11, 2014
In support of The Day We Fight Back against mass surveillance (thedaywefightback.org) BlackVPN announces that they will begin donating 10% of every VPN Privacy Package purchase directly to the Electronic Frontier Foundation (EFF).
Beginning on February 11, 2014 and continuing indefinitely, everyone who purchases a blackVPN Privacy Package is donating to the EFF and helping in the fight for digital rights. "Nobody does more lasting good for the Internet with less [than the EFF]," according to Cory Doctorow. "Every penny you donate makes change for the better."
BlackVPN joins the thousands of groups supporting the day of Web protest including Amnesty International, Demand Progress, the Electronic Frontier Foundation, Fight for the Future, Free Press, Mozilla, Reddit and Tumblr.
"We aren't going to let the NSA and its allies ruin the Internet," said Katitza Rodriguez from the EFF in a recent call to the international community to fight against mass surveillance. "Inspired by the memory of Aaron Swartz, fuelled by our victory against SOPA and ACTA, the global digital rights community are uniting to fight back."
VPN PRIVACY PACKAGE 35% OFF
BlackVPN is also permanently lowering their prices on their Privacy Package by 35% to make privacy more affordable for those who need it. Their new Privacy Package prices will now be €5 for one month, €13 for 3 months and €49 for one year.
With BlackVPN's Privacy Package anyone can stay safe online by connecting to The Netherlands, Switzerland, Luxembourg, Estonia, Lithuania, Ukraine, Russia, Romania, Russia, Panama and any new locations added.
Protecting your online privacy has never been more necessary and affordable. Privacy VPN locations can be used to:
+ Protect Yourself on Public Wifi
+ Stream TV & Movies From Anywhere in the World
+ Unrestricted Internet Access at Work and School
+ Bypass Censorship in Countries Around The World
+ Enable Your Right To Privacy
ABOUT BLACKVPN
Since 2009 blackVPN is one of the highest rated and best value VPN providers for online privacy, unblocking websites and watching online TV & movies. The company is based in Hong Kong where there are no mandatory data retention laws. Today blackVPN offers VPN connections to over 13 countries including UK, USA, Canada, Panama, Switzerland, The Netherlands, Luxembourg, Romania, Russia, Estonia, Ukraine, Lithuania and Singapore. Their VPN service works on all systems (Windows, Mac, IOS, Android, etc) and protocols (PPTP, IPSec and OpenVPN).
In addition to the 1000+ comments from their customers on various review sites, twitter and Facebook, professional VPN reviewers recently hard this to say about blackVPN:
+ "Ultimately, BlackVPN surfaces as one of the premier VPN providers available." - vpncreative.net
+ "...the most smooth and best VPN service we have made use of." - VPNCompare.co.uk
+ "...they are my first choice. The speed is truly amazing. Customer Service is spot on." - SchoolOfPrivacy.eu
+ "Overall the speeds are top notch, and it is a great VPN service." - FreedomHacker.net
ABOUT THE ELECTRONIC FRONTIER FOUNDATION (EFF)
From the beginning, EFF has championed the public interest in every critical battle affecting digital rights. Blending the expertise of lawyers, policy analysts, activists, and technologists, EFF achieves significant victories on behalf of consumers and the general public. EFF fights for freedom primarily in the courts, bringing and defending lawsuits even when that means taking on the US government or large corporations. EFF is a donor-funded nonprofit and depends on support to continue successfully defending digital rights.