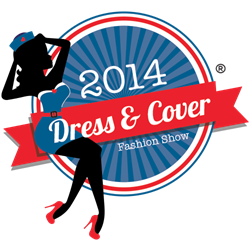 San Diego, Calif. (PRWEB) February 11, 2014
Pinups for Patriots is hosting a vintage fashion show on Saturday, February 22, 2014 to raise funds for the National Women Veterans Association of America.
National Women Veterans Association of America assists our states, universities, private sector, and government agencies in serving female veterans. Tara Jones, founder, is the survivor of military sexual trauma and speaks about her experience regularly. She is passionate, driven and is growing the organization rapidly.
"Tara's story is so powerful, and her life's work is so important that we knew we had to support it," said Kalen Arreola, Army veteran and founder of Pinups for Patriots®. "The fashion show is not just a fun night out, it provides a way for civilian women to network with women who have served. NWVAA is an organization that helps female veterans to receive the benefits they deserve, and fight for, and that is a cause we believe is truly important for our female vets."
WHAT: Dress and Cover Vintage Fashion Show featuring Bettie Page Clothing
WHEN: 6:00 p.m. for Red Carpet, Heavy Appetizers, Cocktails; show begins at 7:45 p.m.
WHERE: Veterans Museum at Balboa Park
GET TICKETS: http://www.dressandcover.org
The show's name comes from the military term "dress and cover" used for military personnel to form an ordered rank-and-file formation. Derived from the command "dress right" and "cover down," the command is used when conducting uniform inspections. Fashion show guests will be able to "inspect" the classic styles of Bettie Page Clothing, with the show produced by ABIDE Fashion.
About NWVAA
National Women Veterans Association of America assist our states, universities, private sector, and government agencies in necessary areas that are essential to the overall livelihood of military and veteran women which include. For more info on this non-profit organization please visit http://www.nationalwomenveterans.us.
About Pinups for Patriots®
Pinups for Patriots® is a for-profit, social good company that works to raise funds for existing military-supporting nonprofit organizations. The mission of PFP is to be the largest national pin-up organization to support America's military and first responders. For more information visit http://www.pinupsforpatriots.com.