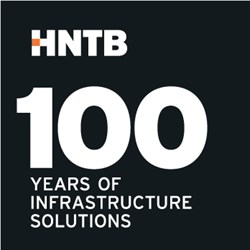 Donald's work exhibits the highest professional standards in architecture combined with a strong commitment to environmental stewardship.
New York (PRWEB) February 10, 2014
The New York regional office of HNTB Corporation, an infrastructure solutions firm celebrating its 100-year anniversary, has named Donald Fram, FAIA, as aviation architecture studio leader for the firm's Northeast Division. He is located in the firm's New York City office, directing aviation projects throughout the Northeast, including Philadelphia and Boston.
At HNTB, Fram will focus on the pursuit and delivery of multidiscipline aviation and transportation facilities projects and serve as a member of the architecture practice leadership team. He will be responsible for establishing and maintaining high-quality design efforts for the practice and help identify, pursue and win large and complex multidiscipline projects.
In his most recent role as chief architect for the Port Authority of New York and New Jersey, Fram managed a staff of 50 design professionals and consultants delivering architectural, landscape and graphic design services for a wide range of transportation projects, while promoting the importance of stewardship, design excellence and sustainable design in public projects. At the PANYNJ, Fram led numerous architectural aviation facility projects at John F. Kennedy International Airport, LaGuardia Airport, Newark Liberty International Airport and Stewart International Airport. He also has led as principal architect significant intermodal transportation efforts, such as the Jamaica Station AirTrain Terminal at JFK, the Newark International Airport Northeast Corridor Station, major design and planning efforts for the PATH Capital Program, such as the new Harrison Station, rail/ferry transportation programs as well as extensive work with tunnels, bridges, terminals and port facilities.
"Donald's experience and expertise in aviation and transportation-related architecture is of great value to our clients and our overall architecture practice. He is a highly respected professional with a remarkable record of achievements during his career at the PANYNJ," said Tom Scerbo, AIA, vice president and architecture practice leader, New York City. "His work exhibits the highest professional standards in architecture combined with a strong commitment to environmental stewardship."
Fram is a Fellow, American Institute of Architects, holds a certificate from the National Council of Architectural Registration Boards, is the winner of numerous awards and has authored many articles published in professional publications.
About HNTB
HNTB Corporation is an employee-owned infrastructure solutions firm serving public and private owners and contractors. Celebrating a century of service, including more than 90 years in New York, HNTB understands the life cycle of infrastructure and addresses clients' most complex technical, financial and operational challenges. HNTB's New York offices currently employ more than 400 full-time professional in nine tri-state locations. Professionals nationwide deliver a full range of infrastructure-related services, including award-winning planning, design, program delivery and construction management. For more information, visit http://www.hntb.com.