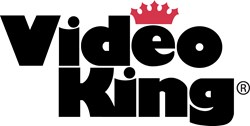 Video King is gratified with this decision and feels vindicated with yet another victory in this litigation. This is not a fight we started, but Video King will defend its reputation for honesty and good corporate citizenship."
Omaha, Nebraska (PRWEB) February 11, 2014
Omaha-based VKGS LLC (dba Video King) is pleased to announce on Feb. 6, 2014, that Judge Clinton Canady III, in the Circuit Court of Ingham County, Michigan, denied a request for reconsideration and reaffirmed his decision to grant Defendant Video King's summary disposition of its counterclaim for breach of contract against Plaintiffs Planet Bingo, LLC and Melange Computer Services, Inc. initially granted on Dec. 23, 2013. (Case No.11-1369-CK, State Of Michigan, In The Circuit Court For The County Of Ingham.)
This is another in a series of successful summary decisions in favor of Video King with respect to litigations initiated by Planet Bingo, LLC, including a patent claim in Federal Court, which invalidated Planet Bingo patents (6,398,646 and 6,656,045) on Aug. 19, 2013.
Rusty Morin, Video King's Vice President and CFO, stated:
"Video King is gratified with this decision and feels vindicated with yet another victory in this litigation. We intend to vigorously pursue Planet Bingo for our damages, which we prudently estimate to be in the millions of dollars. This is not a fight we started, but Video King will defend its reputation for honesty and good corporate citizenship."
Video King is one of the worldwide leaders in the manufacturing of electronic bingo equipment, bingo games, and bingo hall management systems, with its products installed in thousands of bingo halls around the world.