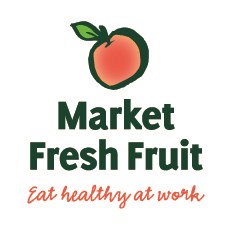 When we eat nutrient-rich foods our brains function better thus making for happier employees in the workplace
Seattle, WA (PRWEB) February 11, 2014
One smart Seattle company makes wellness eating a reality for workers. Did you know that in 2013 there were 49 tons of fresh fruit delivered to offices in and near Seattle? This is the type of service that is provided to his customers according to Tom O'Connor, owner of Market Fresh Fruit in Seattle, Washington. Over 500,000 servings of fresh healthy fruit consumed at work last year in offices with as few as 12 up to 500 employees.
"Eating more fruits and vegetables can increase productivity, and also helps with weight-management," said O'Connor, who offers fresh fruit delivery to offices in the Seattle area. "When we eat nutrient-rich foods our brains function better thus making for happier employees in the workplace."
"I've found that making food – and great food experiences – part of everyday office life can make employees happier and more productive," said Fedele Bauccio is the CEO and cofounder of Bon Appétit Management Company in a recent article on Harvard Business Review. Bauccio added that eating healthier at the office encourages workers to stay on campus instead of going out to restaurants.
Dani Berg, wellness coach for HealthPartners, pointed out in a recent article that, "The workplace is where most of us spend a majority of our time during the week. This is a place where habits are formed and can place huge barriers on our fitness, nutrition and weight-loss goals."
Market Fresh Fruit is a Seattle, WA based company that delivers premium quality, local fruit to the workplace. Since 2010, Market Fresh Fruit is Seattle's only taste-tested office fruit delivery service and is recommended by clients at Fisher Radio, Creative Circle Staffing, and Crane Aerospace. Market Fresh Fruit is owned by Tom O'Connor. Every week, their Fruit-at-Work program delivers just delicious fruit to over 8,000 Seattle area workers helping employers increase productivity and morale, while lowering employee benefit costs by offering workers a healthy snack over candy or empty white carbs like muffins or bagels.
For more information on Market Fresh Fruit and for a free fruit tasting, please contact Tom O'Connor at 206-304-2464. Also visit the website at marketfreshfruit.com for more information.