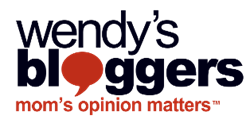 If you're going for the gold, never underestimate the power of Mommy Bloggers.
New York, NY (PRWEB) February 11, 2014
Marketers who don't have $4 million to invest in a 30-second spot to air on the Olympics need not fret.
"When it comes to generating social interactions, Mommy Bloggers pack a much bigger wallop than traditional ads," said Wendy Hirschhorn, CEO of Wendy's Bloggers, a bridge for brands that want to establish relationships with influential Mommy Bloggers.
The recent Super Bowl spots are a good indicator. In his story, "Super Bowl 2014: Advertising highs and lows" (Crain's NY, Feb. 3, 2014), Bilal Iftikhar reported on the number of viewers, social media interactions and cost for Super Bowl XLVIII ads compiled by iSpot.tv, a real-time analytics company. Many of these commercials scored on par with the Broncos.
For its $3.9 million spend, Sprint garnered 4,600 online views and 200 social interactions. Weather Tech, which also spent $3.9 million achieved 12,000 online views and 375 social interactions. For $4 million, Jack in the Box reached 27,000 online viewers and netted 1,600 social interactions.
For an infinitesimal fraction of the cost to run an ad, brands can exponentially generate more social interaction by working with Mommy Bloggers who review products and host giveaways. Millions of moms read their blogs every day.
For a standard product Review and Giveaway running for a month, Dominique Cloutier, Mommy Blogger and owner of My Work At Home World, said, "I have an average reach of 10,000 readers and receive around 600 social interactions per giveaway. In exchange for my time, I receive at least $75 worth of products."
Cloutier only works with brands she truly believes in. "I'm willing to put in a lot of work because I take pride in what I do," she said. "I share personal stories and I connect with readers so much more than traditional advertising."
Erica Chao, Mommy Blogger and owner of Mama's Mission, averages 6,500 unique monthly visitors to her website and has nearly 30,000 followers on Facebook, Twitter and Pinterest.
Depending on the product she reviews, Chao works independently or in conjunction with fellow Mom Bloggers. She reported these results from some of her recent campaigns, each which ran for one month: Barbie Dream House, 203,324 social interactions; Dr. Fischer (Fischer Pharmaceuticals) 36,260 social interactions; "Dark Shadows" DVD, 10,807 social interactions; Mary J. Blige's "A Mary Christmas" CD, 11,000 social interactions and; IAMS Dog Food, 19,607 social interactions.
"We're more than Mommy Bloggers," said Chao. "We're moms talking to other moms. We know what moms need, what they like and what they want from a brand. We have a camaraderie that no advertising company, no TV commercial, no print ad can ever match."
One of the most successful reviews and giveaways for Sarah Muennix, Mommy Blogger and owner of Coupon Savvy Sarah, was for Therafit Shoes. She had 720 social interactions, and that was with way more than half of the Unique Monthly Visitors who come to her website. Her compensation was a pair of athletic shoes valued at $100.
"Mommy Bloggers relate with moms on a more personal level than paid supermodels or actors," Muennix said. "We're the real deal!"
Mommy Blogger Kim Delatorre connects with more than 100,000 visitors on her blog, Shop With Me Mama, through traffic, social shares, interactions, and contest entries combined. She also gets more than 1,000 social interactions for each of her giveaways. For reviews and giveaways she receives products which have a total retail value of at least $75.
Delatorre's advice to brands is: "If you're going for the gold, never underestimate the power of Mommy Bloggers."
# # #
About Wendy's Bloggers
Wendy's Bloggers is a bridge for brands to create valuable relationships with influential Mommy Bloggers and their followers. It was founded by Wendy Hirschhorn, a senior publicist with 25 years of experience, who has worked with national and global companies including, Balance Bar, Boehringer Ingelheim, Dr Pepper, Ernst & Young, Hadassah, LesserEvil Snack Co, Louis Vuitton, Pfizer, Pier 1 Imports, Sam Adams Beer, Snapple, Verve Music Group and Zondervan. For more information, visit http://www.wendysbloggers.com. You can always contact Wendy at 212-826-8790 or wendy(at)wendysbloggers(dot)com.