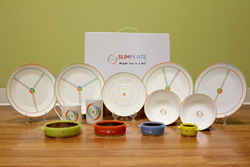 ...The person in the best position to help people lose their unhealthy weight is undoubtedly their physician...
Rock Hill, SC (PRWEB) February 27, 2014
The weight loss industry brings in billions of dollars a year with a lot less physician participation than expected. A lot of people are willing to follow any plan or program that offers a glimmer of hope in helping them lose their unwanted pounds – even if it isn't good for their health.
Although most doctors inform their patients of their need to lose weight in an effort to help them protect or restore their health, very few offer specific plans on how to do so.
Understandably, a physician doesn't have the time to sit with each one and devise a program to meets their patients individual needs, but sending them elsewhere simply doesn't work.
Why Weight Loss Needs More Physician Involvement
With the overflowing number of weight loss diets available, people are unsure about which ones will actually help them lose weight safely and allow them to keep it off. Plus, a lot of plans offer conflicting advice, leaving overweight and obese individuals who are looking for help even more confused about what it takes to get and stay healthy.
When these types of conditions exist, people tend to do nothing. They may know that they need to lose their excess weight for maximum health, but since they are uncertain as to how to make it happen, they simply keep engaging in their unhealthy behaviors which continue to pack on the extra pounds.
The person in the best position to help people lose their unhealthy weight is undoubtedly their physician. The physician isn't going to have them do something that could damage their health and the physician is someone that they already know and trust so they're much more likely to take the advice when it comes to losing the fat that threatens their longevity.
In addition, no one knows a client's health like their physician does. For instance, while one diet may be okay for John, that doesn't mean that it is good for Mark (who has high blood pressure and needs to watch his salt intake) or Tony (who suffers from a gluten intolerance and cannot eat any wheat based products).
A Weight Loss Program that Generates Additional Income to a Practice and Helps More Patients
While the physician obviously doesn't have time to sit with each of their patients and create a diet and exercise plan, that doesn't mean that they have to send them out into the world to find this information on their own. There are two doctors that are helping other doctors add weight loss program and services to their current practice or start a new weight loss practice at absolutely no cost. Now a physician can help patients lose weight by providing them access to medically safe weight loss, while adding an additional revenue source to their practice.
Dr. Myo Nwe, a primary care physician out of Rock Hill, South Carolina who specializes in obesity and Dr. Sandeep Grewal, a board certified internist, co-founded a weight loss program that incorporates the three known criteria for successful diets: 1) It is easy to follow, 2) It uses real food, and 3) It creates lifelong behavioral changes. It is called the SlimPlate System Authorized Professional Affiliate Program and they offer it to fellow physicians free of charge to be able to use for their own patients.
It's All About the Portions
The basic gist of SlimPlate is portion control. Since 1960, dinner plate portions have increased 11% and the trends are going in the wrong direction. This is a large reason as to why the number of overweight people has jumped from 30% to a whopping 66%, with obesity itself rising from 10% to 35%.
While a lot of programs work to address the issue of portions by having participants count calories or record the number of carbs and protein they eat, the reality is that this way of living takes a tremendous amount of time and energy – two things that are in limited commodity in this day and age.
SlimPlate System doesn't require anything other than using their scientifically designed bowls and plates that teach people how much of each food group they need to not only lose weight, but to sustain their loss as well. That way, once the person completes the 4-stage system (each stage taking one month), they know exactly what to do to keep themselves at a healthy weight for the rest of their life.
Help Your Patients Lose Weight the Healthy Way
If a physician is dedicated to their patient's overall health by assisting them with weight loss, SlimPlate System can help without having to spend months and years of their own time to create a program on their own. All you have to do is provide them the information about the doctor founded SlimPlate System and they'll do the rest.
There is no long term commitment, no set up fees and it is not a franchise. Other franchise companies charge the physicians with set up fee of $180,000 or more. All of the forms, meal plans and program materials are free to the physician; simply become an Authorized Professional Member of the Affiliate Program and will be able to start providing weight loss services in their clinic in less than 2 weeks at NO COST.
Find out how other fellow doctors are helping their obese and overweight patients and generating additional income. This is the physicians turn to break loose from the grip of the insurance companies and start providing their own safe and effective weight loss program.
Visit http://www.slimplatesystem.org or call 803-325-1111 to learn more or sign up to start a weight loss program and help obese and overweight patients once and for all.