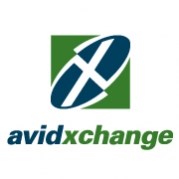 Charlotte, NC (PRWEB) February 11, 2014
AvidXchange, leading provider of payment and AP automation solutions to midsize companies, announced today that they will be offering a free webinar, "15 Terrible Pieces of AP Automation Advice You Should Ignore", featuring Author and Automation Expert, Christopher Elmore, on Wednesday, February 12th at 2:00PM EST. Over the last decade Christopher Elmore has heard it all when it comes to AP Automation, and had such an enormous reaction to his blog post that highlights 15 of the most terrible pieces of advice he's heard that he decided to expand it into a webinar. Attendees will learn best practices on transitioning to automated processes, and how to avoid bad advice.
Elmore has been helping companies transition to a paperless process for more than a decade, and has gained invaluable insight into the payment and AP industry that he enjoys sharing with companies to prevent them from repeating mistakes that other companies have made. He has written two books, The 8 Pitfalls of Accounts Payable Automation and The Argument to Automate, which share Elmore's best practices for implementing and using AP and payment automation while punctuating them with humor as frequently as possible.
"After receiving overwhelming response from my recent blog entitled, '15 Terrible Pieces of AP Automation Advice', I wanted the opportunity to expand on the concepts and provide those looking to automate their AP processes with a little more context to these pieces of advice" commented Christopher Elmore. "I truly believe in the power of AP and payment automation, and consider myself a paperless evangelist. I'm really looking forward to this webinar, and always feel honored to have the opportunity to share best practices," added Elmore.
To learn more about the webinar, please click here: "15 Terrible Pieces of AP Automation Advice You Should Ignore".
About Christopher Elmore
Gaining experience from the real world with real clients, Chris has found unique ways to communicate the need for vision and planning when automating. His experience has culminated in the publishing of The 8 Pitfalls of Accounts Payable Automation (April 2011), and The Argument to Automate (March 2012). Chris lives in Charlotte, NC where business, four kids and a wife keep him very busy. Stay connected with Chris by reading his blog: http://apautomation.wordpress.com. Follow him on twitter: @AP_Automation
About AvidXchange
AvidXchange revolutionizes the way companies pay their bills. Accounts Payable automation increases control and visibility into the bill payment process to reduce processing time, allow early payment discounts and eliminate late fees. Automation eliminates paper by electronically capturing invoices, using intelligent business rules to route invoices for approval and storing all information electronically providing anytime, anywhere access to invoice status and history. AvidXchange makes it easy to automate and backs this great customer experience with a 45-day implementation guarantee. As the first SaaS technology vendor to automate invoice processing, AvidXchange works with suppliers to electronically send and receive all invoices through the AvidBill Network. Standard integration to more than 40 accounting systems speeds adoption and simplifies setup. AvidInvoice significantly reduces operating costs and improves productivity in a company's accounts payable department. AvidPay eliminates 100% of paper checks from company's payment processes, maintains vendor information and payment preferences, and facilitates payments for every invoice, every vendor, and every bank. Headquartered in Charlotte North Carolina, AvidXchange is privately held with over 150 employees nationwide. Contact us at 800.560.9305/ info(at)AvidXchange(dot)com.