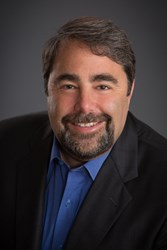 It is great progress to have Gabe leading Jacoby & Meyers at such an important time, as the firm seeks to expand its services, not just in the United States, but also around the world.
Boston, MA (PRWEB) February 11, 2014
Jacoby & Meyers, America's leading consumer law firm, today announced the appointment of Gabriel Miller as Chief Executive Officer and General Counsel. Miller will be involved in further developing Jacoby & Meyers' growth as one of the most innovative law firms in the country. He will also be focused on overseeing all legal affairs for the national law firm, as well as being responsible for ethical and regulatory compliance.
Miller has more than 25 years of experience as a General Counsel and litigator, encompassing a broad range of industries and types of companies. He has worked in industries ranging from financial services to high tech to media/marketing and professional services, for companies from start-ups to Fortune 50 subsidiaries. He most recently worked as General Counsel for Sokolove Law, where he served as its first General Counsel and helped develop it into a national firm. Miller was also General Counsel for D50 Media, which specializes in acquisition marketing. Miller received his undergraduate degree from the Honors Program at the University of Connecticut in Business Administration in 1984 and his law degree from the University of Connecticut School of Law in 1988.
Miller said, "Jacoby & Meyers has a tremendous history and an even greater future, and I look forward to helping the firm offer consumers the affordable, accessible and quality legal services they want and deserve. I am also excited about offering lawyers a better way to serve their clients. J&M has a well-deserved reputation for innovation in the legal industry, and I'm enthusiastic about helping develop even more new ways of improving our services – for the benefit of both consumers and the lawyers that serve them."
Andrew Finkelstein, one of the national managing partners of Jacoby & Meyers said, "It is great progress to have Gabe leading Jacoby & Meyers at such an important time, as the firm seeks to expand its services, not just in the United States, but also around the world."