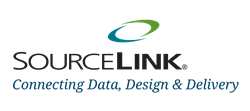 Chicago, IL (PRWEB) February 12, 2014
The National Energy Marketers Association (NEM) is pleased to announce that SourceLink has been elected to NEM's Executive Committee. SourceLink will be represented by four marketing experts: Craig Blake, Director of Business Development; Rich Pocock, Vice President of Agency Services; Cindy Randazzo, Vice President of Strategy & Insight; and Judith Hemmel, Vice President of Customer Intelligence.
NEM's executive committee is made up of industry leaders from top retail energy providers and industry solution providers across the United States and Canada. Led by Association President Craig Goodman, NEM works with individual public state utility commissions and its members to address the issues and explore the opportunities that are facing energy retailers.
"It is a great honor to have been elected to the NEM Executive Committee and become an active participant in the conversations shaping this growing marketplace," said Craig Blake, SourceLink's Director of Business Development. Blake continued by saying, "The retail energy market is expanding at a rapid rate and SourceLink is excited to share our insights from other industries we service as they relate to data-based marketing strategies. We also plan to share our expertise on how retail energy providers can leverage customer and prospect data to support organizational growth."
SourceLink works with energy retailers to leverage data in the creation and execution of customer acquisition, retention and win-back campaigns. These initiatives range from mapping the customer journey and lifecycle, to understanding how to use data available via smart grid technology, to developing a customer-centric marketing plan to increase ROI and improve overall organizational growth.
About SourceLink
SourceLink, a top-five ranked Direct Marketing agency, creates results-driven communication solutions. Combining strengths in marketing analytics, data intelligence, technology and production expertise, SourceLink crafts and executes data-driven direct marketing and document outsourcing solutions. SourceLink's analytic and communication solutions improve marketing ROI through greater relevance and increased response. On the production side, SourceLink solutions reduce costs through more efficient operations and postal optimization. SourceLink operates in four U.S. locations. For more information, visit http://www.sourcelink.com.
About NEM
NEM is a national, non-profit trade association representing wholesale and retail marketers of natural gas, electricity, as well as energy and financial related products, services, information and advanced technologies throughout the United States, Canada and the European Union.