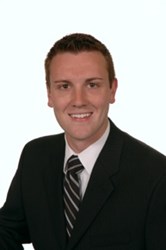 San Diego, CA (PRWEB) February 12, 2014
Clint Wesselman has joined centrexIT's leadership team as lead systems engineer, it was announced recently by Eric Rockwell, centrexIT co-founder and president.
In his new position, Wesselman is responsible for performing a wide variety of installation, configuration and upgrading of IT workstations, servers and related hardware and software for the 25-person centrexIT headquarters and their clients. Previously, Wesselman served as a technical consultant at Automated Office Solutions in Evanston, IL for three years. Prior to that, he was self employed as a technical consultant for seven years. He is an HP Accredited Integration Specialist as well as Net+ and A+ certified. Wesselman resides in Escondido.
centrexIT, San Diego's leader in IT management, provides a full range of IT support that includes design and implementation of networks, securing information through cloud technology and advanced web design and development. The company's proprietary buildIT™, manageIT™, cloudIT™, and growIT™ models incorporate best-in-class solutions to establish stable, scalable and secure technology environments for small to mid-sized companies.
For the 3rd year running, centrexIT was named one the fastest growing companies and also the 4th Best Places to Work in the San Diego area by the San Diego Business Journal.
To learn more about the San Diego IT support solutions provided by one of the fastest growing companies in the area, visit http://www.centrexit.com or call 619.651.8750. ###