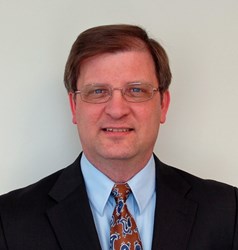 These senior management changes reflect the appropriate evolution of our business as we introduce new, innovative offerings to our clients.
King of Prussia, PA (PRWEB) February 11, 2014
The Board of Directors of Allied InfoSecurity, Inc., has announced that Michael L. McKinley has been appointed President & Chief Executive Officer. In addition, the Board announced that Patty Pezely has been appointed Vice President and Chief Operating Officer.
"Mike and Patty have their fingers on the pulse of this dynamic industry, and these senior management changes reflect the appropriate evolution of our business as we introduce new, innovative offerings to our clients", said Al Teufel, Chairman of the Board.
Allied InfoSecurity was founded in 2006, with Mr. McKinley, Ms. Pezely, and Mr. Teufel among the team of co-founders. Mr. Teufel, who had served as President and CEO for the past four years, has retired from active employment. He looks forward to continuing in his role as Chairman.
Mr. McKinley, in his new capacity, will provide the strategic leadership to fuel the company's growth and innovation initiatives, and also serves as the company's senior financial officer. His diverse career spans security, information technology, and finance in both the private sector and in government.
"We are excited by the opportunities ahead in continuing to serve our clients in this rapidly changing threat and regulatory environment," says Mr. McKinley. "Cybersecurity professionals in all industries have their work cut out for them, and we take great pride in our proven ability to make their lives easier and, more importantly, to make their organizations more secure."
Prior to founding Allied InfoSecurity, Mr. McKinley served in several corporate financial management roles with the Campbell Soup Company. He started his career as a military intelligence officer, serving in numerous overseas and domestic assignments and culminating in a two-year Pentagon assignment defining and implementing Defensive Information Warfare Doctrine and Strategy.
A distinguished graduate of the United States Air Force Academy, Mr. McKinley also holds an MA in Public Management from the University of Maryland and was a Fulbright Scholar in Germany.
Ms. Pezely, as Vice President and Chief Operating Officer, is responsible for overseeing the firm's day-to-day consulting operations, staffing, and product development.
As a seasoned information security leader and risk-management practitioner holding numerous highly-regarded industry certifications (CISSP, CISM, CGEIT, CRISC), Ms. Pezely brings to the table over 25 years of relevant industry experience. She is a recognized expert in developing, implementing, and maintaining effective information security frameworks through appropriate, risk-based policies, procedures and practices.
Prior to founding Allied InfoSecurity, Ms. Pezely was a founding member of the Professional Services IT Security Practice at SunGard, Chief Security Officer at Towers Perrin, and Director of Information Risk Management at Fleet Credit Card Services.
Ms. Pezely holds a BS in Business Administration, Management Information Systems, from LaSalle University.
About Allied InfoSecurity:
Allied InfoSecurity is an independent company focused on security and staffed by certified professionals. As a consulting and outsourcing provider, it helps businesses to improve and manage information security programs, mitigate risk, and respond to regulatory and marketplace demands more quickly and effectively than most companies could do on their own.