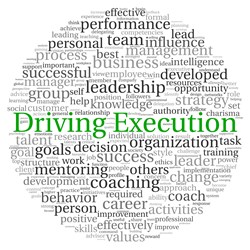 With big initiatives, an organization has to make a commitment to manage risk of possible catastrophic consequences.
Cedar Grove, NJ (PRWEB) February 11, 2014
PMO Advisory (http://www.pmoadvisory.com), the management consulting firm that helps organizations bridge the gap between ideas and execution, is urging C-level executives, vice presidents and directors to take a lesson in effective project management from the failed launch of major initiatives such as HealthCare.gov. PMO Advisory is using the bungled launch of the U.S. government medical insurance sign-up site as a prominent example of inept program and project management, urging clients to perform project risk management activities including project audits before they embark upon or deploy complex, mission critical initiatives.
"Clients often come to us to take advantage of our project audit services, because it is low cost and provides high value, especially for projects where failure is not an option," said Te Wu, CEO of PMO Advisory. "Business professionals, especially entrepreneurs, are optimistic by nature, so they often take shortcuts on planning and management. That's a mistake. While optimism may serve them well most of the time, when it comes to launching big, complex projects, planning and effective project management is essential. The rocky launch of HealthCare.gov shows what happens without a strong project management system in place."
Wu notes that the Healthcare.gov made a number of classic project management mistakes in deploying its new Health Care Reform web site which all executives can learn from, such as:

Unrealistic requirements – The launch of HealthCare.gov marks the first time that users have been able to register to review a variety of insurance plans and immediately enroll online. Given the fact that this approach was a radical departure from previous paper processes by individual insurers, it was unrealistic to expect something so innovative to be delivered smoothly.
Too much complexity – There were too many moving pieces to this process. The initiative called for five federal agencies coordinating with 36 states and 300 insurers offering 4,000 plans.
Fragmented responsibility – The initiative required cooperation between countless bureaucratic authorities including federal, state, and private sector. Getting them to work together is challenging at best.
Not making the customer experience the priority – The customer experience suffered because of the rush to complete a complex project on time. The customer experience was poor, leading to negative feedback and increasing costs from clogged support lines.
Ignoring the problems – The project sponsors were so focused on meeting an unreasonable deadline that they ignored problems reported by the project team and permitted functional problems to slip through. Furthermore, the schedule constraints meant less than adequate testing prior to launch. If they had paid attention to the audit reports, many of the problems could have been addressed in advance.
Furthermore, it is worthwhile to note that initiatives take various forms, not just projects. For examples, the recent traffic nightmare in Atlanta when less than three inches of snow effectively shut down the ninth largest city in the United States is not a textbook example of a project. Yet, this "initiative" also exhibited many project management challenges such as unity of command and communication.
"With big initiatives, an organization has to make a commitment to manage risk of potential catastrophic consequences," added Wu. "Every company needs to ask themselves if they have a realistic launch date, are they prepared to deal with poor execution, and can they manage risks both in-house and when dealing with outsourced resources. That's why PMO Advisory now provides project training, audit, and risk management services." In addition to project risk management services, PMO Advisory also provides project turnaround services and, in some worse case scenarios, controlled shutdown of failed projects.
About PMO Advisory
PMO Advisory is a socially minded management advisory firm with expertise in business and IT execution, serving as a resource to help enable ideas for organizations. PMO Advisory helps transform business ideas, plans, objectives and vision into reality using a proven, customizable consulting approach. The firm's advisory team is expert in program and project leadership, process improvement, business transformation, and data analysis and visualization. The company's goal is to enhance executive decision-making and promote business transformation.
For more information, visit PMO Advisory on the web at http://www.pmoadvisory.com.