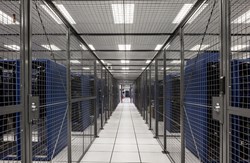 Hawthorne, NY (PRWEB) February 11, 2014
Xand, the East Coast's premier provider of managed services, cloud, colocation, and disaster recovery, announced today a partnership with Sky Technology Partners for delivery of managed IT services in New York, New Jersey, and throughout the greater Northeast region.
"Xand offers a compelling portfolio of solutions for our clients," said Sky Technology Partners President Robert Betz. "With state-of-the-art data center facilities, robust fiber networking, and the cutting edge xCloud platform, Xand is one of our most valuable partners. Our relationship with Xand enables Sky to help clients meet even the most complex managed services challenges in New York, New Jersey, and beyond."
Sky Technology assists customers in selecting, provisioning, and managing IT services that satisfy both current and future business needs. Sky Technology has the ability to leverage Xand's suite of colocation, cloud, disaster recovery, and managed services to customers in the demanding New York, New Jersey, and Connecticut markets.
Xand President and Chief Executive Officer Yatish Mishra said, "Xand prides itself in partnering with best-in-class delivery experts like Sky Technology Partners. Our partners are an invaluable resource for connecting our data center and cloud services to customers throughout the East Coast."
About Sky Technology Partners
Sky Technology Partners is an Information Technology and Telecommunication procurement company that assists customers in selecting, provisioning and managing telecommunications services that satisfy their current and future business needs. Sky Technology Partners leverages its relationships with over 50 carriers and IT vendors to provide several cost-efficient, cutting-edge solutions available in the marketplace, while managing the procurement process on behalf of the customer. Sky Technology Partners is vendor agnostic and its highest priority is matching customer needs with the most technically feasible options available in the industry. For more information, please visit http://www.skytp.net/
About Xand
Xand is the Northeast's premier provider of highly resilient data center, cloud, and managed services. Since 1999, Xand has designed, built, and managed IT infrastructure services which allow enterprises to maximize their critical application performance and availability. With data centers in New York, Pennsylvania, Connecticut, and Massachusetts, Xand offers colocation, cloud, enterprise hosting, managed services, business continuity, disaster recovery and managed networking throughout the region via best-in-class facilities, engineering expertise, and commitment to customer service excellence. For more information, please visit http://www.xand.com.