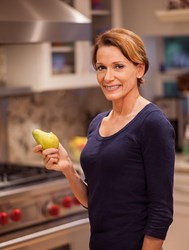 TEN fosters healthy behaviors by giving you credit for taking time to de-stress and regenerate.
Ft. Lauderdale, FL (PRWEB) February 19, 2014
Cold, dreary days, snow-covered streets and forecasts for more of the same tend to make people want to stay in and pull the covers over their heads. "Comfort" foods like meatloaf, mashed potatoes, and gravy have gained a reputation for providing a respite from the elements, but heavy, fatty foods just increase the level of lethargy. Why not consider a bowl of hot oatmeal with milk and a sprinkle of cinnamon? A light, whole-grain alternative—perhaps with a baked, spiced apple and a cup of sugar-free hot chocolate —can still be a satisfying treat to warm the body and soul.
A yoga video or some quiet time with meditative music and a cup of hot tea and honey can provide a soothing evening or afternoon—especially after shoveling snow or trudging home from work in the winter elements. Giving the body some healthy and healing modalities can eliminate the Winter Blahs and create positive reinforcement for the warmth of Spring ahead!
That is what TEN™, the new Online Wellness and Weight Management Program encourages. It fosters positive behavior by crediting good choices for healthy foods and activities. To gain credits towards TEN, eat more fruits, vegetables and whole grains, get more sleep, unplug and relax! TEN rewards you for taking time to de-stress and "regenerate."
For those looking to be healthier and/or searching ways to manage weight, TEN can help anyone achieve their health goals with a personalized program. So check out http://www.BeTEN.com and see how you can get help and encouragement to beat the Winter Blahs and be a TEN!